The CW unterbricht erneut die Ausstrahlung der finalen "The 100"-Staffel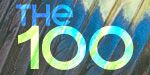 The CW stellt die Fans von "The 100" wieder einmal auf eine Geduldsprobe. Der US-Sender unterbricht die Ausstrahlung der finalen siebten Staffel erneut für zwei Wochen. Bereits zur Midseason verfuhr The CW ebenfalls so.

Weiter geht es dann am 9. September 2020 mit der Episode #7.13 Blood Giant. Zuvor wird #7.12 The Stranger wiederholt. Wenn dann alles planmäßig verläuft, wird am 30. September 2020 mit Episode #7.16 The Last War das Serienfinale bei The CW ausgestrahlt.

Damit die Wartezeit nicht allzu lange wird, könnt ihr euch unten die Promo für die neue Episode ansehen.

Alles Weitere erfahrt ihr in unserem ausführlichen "The 100"-Serienbereich und in den Spoilern.
Externer Inhalt
An dieser Stelle ist Inhalt von einer anderen Website (z. B. YouTube, Twitter...) eingebunden. Beim Anzeigen werden deine Daten zu der entsprechenden Website übertragen.
Quelle: The CW
Daniela S. - myFanbase
25.08.2020 10:47
Weitere News
mehr News
Meistgelesen
Verpasst keine News und Updates