DC Comic-Anspielungen und Easter Eggs in Episode #4.06 When Harry Met Harry... von "The Flash"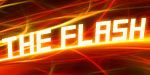 Wieder einmal gab es Anspielungen auf die DC Comics und Easter Eggs in der aktuellen "The Flash"-Episode #4.05 When Harry Met Harry.... Gerade Zuschauer, die die Comics nicht kennen, werden viele davon sicherlich 'verpasst' haben. Wir fassen sie an dieser Stelle für euch zusammen.
Der Originaltitel dieser Episode When Harry Met Harry bezieht sich auf den bekannten Film "Harry und Sally" (engl. Originaltitel: "When Harry Met Sally...").
In dieser Episode haben wir einen neuen Metahuman namens Mina Chayton aka Black Bison (Chelsea Kurtz) kennen gelernt, die leblosen Objekten Leben einhauchen kann. In den Comics wird Black Bison traditionell männlich dargestellt und ist ein Erzfeind von Firestorm. Er wird von dem Geist seines wütenden Ahnen Bison-Black-as-Midnight-Sky besessen und will daraufhin Rache an allen nehmen, die den Ureinwohnern von Amerika Schaden zugefügt haben.
Black Bison ist ein weiterer Metahuman, die im Bus saß und durch Barry Allens Rückkehr aus der Speed Force in einen Metahuman verwandelt wurde. Clifford DeVoe aka The Thinker sowie Team Flash sind auf der Suche nach diesen zwölf Personen. Bisher wurden folgende bereits identifiziert:

Der Dieb, der Barry und Ralph überfallen wollte, ist der gleiche, der versucht hat Barry in der Episode #1.07 Unter Strom zu überfallen.
Als Ralph Dibny im Museum von einem T-Rex angegriffen wird, schreit er "for the love of Jeff Goldblum", was eine Anspielung auf "Jurassic Park" ist, in dem Jeff Goldblum die Hauptrolle inne hatte.
Cisco Ramon hat die Gruppe der verschiedenen Harrison Wells' als Council of Wells bezeichnet, wahrscheinlich in Anspielung auf 'Council of Ricks' aus der Comic-Serie "Rick and Morty". Dieser Rat besteht (bisher) aus folgenden Versionen von Harrison Wells:


Harrison 'Harry' Wells von Earth-2
Harrison Wolfgang Wells von Earth-12
Wells 2.0 von Earth-22
H. Lothario Wells von Earth-47


Außerdem haben wir einen kurzen Blick auf Wells the Grey werfen dürfen, der jedoch nicht in den Rat aufgenommen wurde. Somit haben wir bisher insgesamt zehn Versionen von Harrison Wells im Verlauf der Serie kennen gelernt.
Wie hat euch die Episode gefallen? Seid ihr auch so begeistert von Tom Cavanaghs Darstellung der diversen Versionen seines Charakters? Ist euch noch etwas aufgefallen, was wir hier vergessen haben?
Annika Leichner - myFanbase
16.11.2017 21:17
Weitere Beiträge
Meistgelesen
Verpasst keine News und Updates