Neuer Rückkehrer und Recasting für "Daredevil: Born Again" bekannt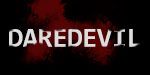 In diesem Jahr beginnen die Dreharbeiten an den 18 Episoden von "Daredevil: Born Again", die im Frühling 2024 ihre Premiere auf Disney+ feiern sollen. Bislang hat Marvel nicht konkret verlauten lassen, ob es sich wirklich um ein Revival handelt, das mit den Ereignissen aus "Marvel's Daredevil", das für Netflix produziert wurde, arbeiten wird, aber es werden immer mehr Castingnews bekannt.

Nachdem schon klar war, dass Charlie Cox und Vincent D'Onofrio wieder als Matt Murdock und Wilson Fisk zu sehen sein würden, sind Michael Gandolfini, Margarita Levieva und Sandrine Holt neu angekündigt worden. Über die Rollen wurde nichts verlautet, aber inzwischen wurde ebenfalls bekannt, dass es sich bei Holt um einen Recast handelt, denn sie wird Vanessa Marianna spielen, die im Original von Ayelet Zurer dargestellt wurde.

Weiterhin gibt es einen Rückkehrer zu verkünden, auch wenn das schon zu erahnen war, weil es Schauspielkollegin Rosario Dawson bereits vor sieben Monaten verraten hat: Jon Bernthal wird wieder zu Frank Castle aka The Punisher. Die Neuigkeit hat Bernthal inzwischen selbst bestätigt.

Laut The Hollywood Reporter sollten Fans aber nicht von einer Rückkehr von Deborah Ann Woll und Elden Henson ausgehen, die Karen Page und Foggy Nelson dargestellt haben. Noch ist aber nicht bekannt, ob auch hier Recastings stattfinden werden oder die Figuren einfach nicht auftauchen.
Quelle: TVLine, The Hollywood Reporter
Lena Donth - myFanbase
16.03.2023 10:41
Weitere News
Meistgelesen
Verpasst keine News und Updates