Chi McBride für CBS-Pilot von Mark Gross dabei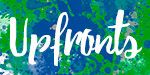 Für den noch titellosen CBS-Pilot von Mark Gross wurde nun auch Chi McBride als Darsteller für eine Hauptrolle gecastet.

Ein ganz gewöhnlicher Mann fasst den Entschluss, Profi-Bowler zu werden, um für den Unterhalt seiner Familie zu sorgen, nachdem er seinen Job bei General Motors verloren hat.

McBride wird Archie spielen, den stolzen Besitzer der Kegelbahn Archie's Lanes: Home of the Curly Fry. Archie ist sowohl Toms (Pete Holmes) Mentor als auch langjährige Vaterfigur. Sein direkter und unmissverständlicher Blick auf das Leben drängt Tom, seinen Traum zu verfolgen.

Chi McBride hatte u.a. Rollen in "Pushing Daisies" und "Hawaii Five-0".
Quelle: Deadline
Daniela S. - myFanbase
11.04.2021 02:43
Weitere News
Meistgelesen
Verpasst keine News und Updates