HBO entwickelt drei weitere potenzielle Serien aus dem "Game of Thrones"-Franchise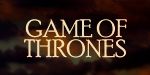 Wie Deadline erfahren haben will, befinden sich bei HBO gleich drei weitere potenziellen Serien aus dem "Game of Thrones"-Universum in der Entwicklung. Zuletzt hatten wir euch über das Prequel "Tales of Dunk and Egg" und eine Animationsserie berichtet.

Am weitesten fortgeschritten ist die Entwicklung bei einem Projekt mit dem Arbeitstitel "9 Voyages" aka "Sea Snake", da es rund um Bruno Heller ("The Mentalist", "Gotham") und George R. R. Martin bereits ein Kreativteam gibt, das sich mit der Idee auseinandersetzt. Bei den anderen beiden Projektideen mit den Titeln "Flea Bottom" und "10,000 Ships" gibt es noch keine solchen Teams.

"9 Voyages" würde von den großen Reisen von Corlys Velaryon erzählen, die er mit seinem Schiff Sea Snake unternommen hat. Er ist zu Gebieten wie Pentos, Westeros, Lys, Tyrosh, aber auch Yi Ti und Leng gereist, was das Vermögen seines Hauses verdoppelt hat.

Die zweite potenzielle Serie würde dem Titel gemäß in Flea Bottom, dem ärmsten Viertel von King's Landing, spielen. Von dort kommen beispielsweise Charaktere wie Davos Seewert (Liam Cunningham) oder Gendry (Joe Dempsie).

Zuletzt würde "10,000 Ships" von der Reise handeln, die die Kriegerkönigin Nymeria mit den überlebenden Rhoynar von Essos nach Dorne unternommen hat. Das hat etwa 1000 Jahre vor den Ereignissen aus "Game of Thrones" stattgefunden. Zudem hat Arya Stark (Maisie Williams) ihren Schattenwolf nach Nymeria benannt.

Von HBO gibt es zu diesen Neuigkeiten keine Meldung, aber wir werden euch auf dem Laufenden halten, wie sich diese Projekte weiterhin entwickeln.
Externer Inhalt
An dieser Stelle ist Inhalt von einer anderen Website (z. B. YouTube, Twitter...) eingebunden. Beim Anzeigen werden deine Daten zu der entsprechenden Website übertragen.
Quelle: Deadline
Lena Donth - myFanbase
22.03.2021 11:49
Weitere News
mehr News
Meistgelesen
Verpasst keine News und Updates