Neue Details zum potenziellen Spin-Off "Green Arrow & The Canaries" (Spoiler)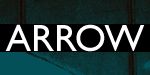 Bereits im September 2019 wurde bekannt, dass The CW ein weiteres Spin-Off nach dem Ende von "Arrow" plant. Jetzt wurde eine erste Serienbeschreibung herausgegeben, die dafür sorgen soll, dass die Fans Lust auf den Ableger bekommen sollen.

Der Backdoor-Pilot soll in Episode #8.09 Green Arrow & The Canaries, am 21. Januar 2020, vorgestellt werden.

Darin wird Mia Smoak (Katherine McNamara) nach der "Crisis" zurück nach Star City ins Jahr 2040 kehren und ein Leben führen, in dem sie alles hat, was sie sich jemals gewünscht hat. Allerdings wird dieses ziemlich durcheinander gewirbelt, als Laurel Lance (Katie Cassidy) und Dinah Drake (Juliana Harkavy) auftauchen und Mias Hilfe benötigen. Sie suchen nach einem Entführungsopfer, das in enger Verbindung zu Olivers (Stephen Amell) und Felicitys (Emily Bett Rickards) Tochter steht. Mia sieht keine andere Möglichkeit, als erneut die Heldin zu sein, die die Welt rettet.

Weitere Informationen zu "Arrow" erhaltet ihr in unserem ausführlichen Serienbereich.
Externer Inhalt
An dieser Stelle ist Inhalt von einer anderen Website (z. B. YouTube, Twitter...) eingebunden. Beim Anzeigen werden deine Daten zu der entsprechenden Website übertragen.
Quelle: TVLine
Daniela S. - myFanbase
03.01.2020 13:39
Weitere News
mehr News
Meistgelesen
Verpasst keine News und Updates