Netflix präsentiert Trailer und Starttermin für Animationsfilm "Arlo, the Alligator Boy"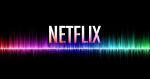 Am 16. April 2021 startet bei Netflix der Animationsfilm "Arlo, the Alligator Boy". Dafür wurde nun ein Trailer veröffentlicht, den ihr euch unten ansehen könnt.

Der Film dreht sich um einen jungen Alligator, der in die Großstadt reist, in der Hoffnung, sich wieder mit seinem Vater vereinen zu können und trifft dabei auf eine bunte Gruppe von Charakteren.

Arlo wird vom Newcomer Michael J. Woodard gesprochen, der aus "Veep – Die Vizepräsidentin" bekannte Tony Hale spricht Teeny Tiny Tony. Edmée wird von der "Young Sheldon"-Darstellerin Annie Potts gesprochen. Jennifer Coolidge, bekannt aus "2 Broke Girls" spricht Stucky.
Externer Inhalt
An dieser Stelle ist Inhalt von einer anderen Website (z. B. YouTube, Twitter...) eingebunden. Beim Anzeigen werden deine Daten zu der entsprechenden Website übertragen.
Quelle: @netflix via Twitter
Daniela S. - myFanbase
18.03.2021 00:12
Weitere News
mehr News
Meistgelesen
Verpasst keine News und Updates