Rachel Hilson und weitere für ABC-Pilot "Find the Light" gecastet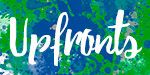 Der ABC-Pilot "Find the Light" hat laut Deadline mehrere Darsteller*innen gecastet. Bei denen handelt es sich um Rachel Hilson, Sendhil Ramamurthy, Johnny Simmons, Demetrius Grosse und Rahnuma Panthaky.

Darum geht's: Fünf Therapeut*innen aus Philadelphia, die jeweils ihren eigenen Weg haben, die Probleme ihrer Patient*innen zu lösen, müssen sich ihren eigenen Leben stellen. Ellen Roman (Blake), die Betreiberin einer Praxis und eine brillante Therapeutin, sieht ihr Leben plötzlich auf den Kopf gestellt, als sie beginnt, mit einem Soziopathen zu arbeiten, der eventuell etwas über das Verschwinden ihrer Schwester fünf Jahre zuvor weiß.

Hilson spielt Naomi Josef, Ramamurthy spielt Amit, Simmons verkörpert Clay, Grosse stellt Det. Theodore Ghanem dar und Panthaky spielt Sonali.

Hinter dem Projekt, welches für die Midseason 2023 geplant ist, steht Kay Oyegun.

Alles Weitere zu den Upfronts erfahrt ihr in unserer ausführlichen Kolumne.
Quelle: Deadline
Daniela S. - myFanbase
15.05.2022 14:54
Weitere News
Meistgelesen
Verpasst keine News und Updates