DC Comic-Anspielungen und Easter Eggs in Episode #4.05 Girls Night Out von "The Flash"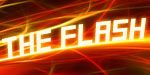 Wieder einmal gab es einige Anspielungen auf die DC Comics in der aktuellen "The Flash"-Episode #4.05 Girls Night Out. Gerade Zuschauer, die die Comics nicht kennen, werden viele davon sicherlich 'verpasst' haben. Wir fassen sie an dieser Stelle für euch zusammen.


Zwei neue Charaktere wurden in dieser Episode eingeführt. Der erste Charakter ist die gnadenlose Amunet Black (Katee Sackhoff). Sowohl in "The Flash" als auch in den Comics ist Amunet eine einflussreiche Händlerin auf dem Schwarzmarkt. In den Comics hat sie eine neue Gruppe der Rogues gegründet, deren Mitglieder unter anderem Weather Wizard, Mirror Master, Magenta, Murmur, Girder, Plunder und Trickster waren - von denen wir einige bereits in der Serie gesehen haben.
Der zweite neue Charakter ist Weeper (Matt Alfonso), der von Amunet gefangen genommen wurde und am Ende von Thinker aufgesucht wurde. In den Comics heißt The Weeper mit bürgerlichem Namen Mortimer Gloom und taucht das erste Mal in den 1940er Jahren auf. Er ist ein brutaler Bösewicht, der seinen Namen daher bekommen hat, da er immer weint, nachdem er Menschen gequält hat. Die Serienversion von Weeper scheint sich also sehr stark von der Comic-Version zu unterscheiden, da dessen Tränen eine Art Liebesdroge sind.
Als Caitlin Snow zu Beginn der Episode ein Flugticket bucht, um ihren Problemen mit Amunet zu entfliehen, bucht sie bei der Fluglinie Ferris Air. Diese fiktive Fluglinie existiert auch in den DC Comincs und einer der Angestellten ist Hal Jordan aka Green Lantern. Im Serienuniversum spielte die Fluglinie bereits in den folgenden "Arrow"-Episoden #1.22 Das Verhör, #1.23 In Trümmern, #3.01 Ruhe vor dem Sturm, #3.04 Der Magier und #3.22 Die Hochzeit eine Rolle. In "The Flash" fand die Fluglinie vorher bereits in folgenden Episoden eine Erwähnung: #1.01 Blitzschlag, #1.10 Heisskalte Vergeltung, #1.19 Wer ist harrison Wells? und #1.22 Kampf der Giganten.
Als Barry Allen mit den anderen über den Namen Devoe spricht, sagt er "I don't think one of my greatest enemies is a baby". Dies könnte eine Anspielung darauf sein, dass das ungeborene Kind von Joe West und Cecile Horton einmal zu Daniel West werden wird, der sich später zum Bösewicht Reverse-Flash wird und alle tötet, die in Kontakt mit der Speed Force gekommen sind.
In der letzten Szene sehen wir zum ersten Mal, wie Thinker seinen geschützten Raum auf einem schwebenden Stuhl verlässt. Dies erinnert sehr an den DC-Comic-Charakter Metron. Metron ist in den Comics eine Art Gott, der eher als Beobachter gilt und selten aktiv eingreift. Mit Hilfe seines Stuhls kann er Zeit und Raum durchqueren. Er ist extrem intelligent und hat sich durch seine Erkundungen des Universums unglaubliches Wissen angeeignet.
Nicht zu verachten sind natürlich auch die zig popkulturellen Anspielungen in dieser Episode. Sei es Joanies Liebe für "Doctor Who"; Cisco Ramons Ausspruch, dass Barry als Kind wie ein Ewok aus "Star Wars" aussah; Harrison Wells' absichtliche Abwandlung von Ralphs Nachnamen in Disney und Ralphs späterer Satz "the happiest place in the world" oder Barrys betrunkenes Gerede über den Film ""Titanic"".
Dies ist übrigens die erste Episode der Serie, in der Barry Allen nur als er selbst, nicht aber als The Flash aufgetreten ist.


Wie hat euch die Episode gefallen? War es gut, dass die Frauen mal im Vordergrund standen - Stichwort #feminism? Und sind euch noch weitere Anspielungen aufgefallen?
Annika Leichner - myFanbase
08.11.2017 22:26
Weitere Beiträge
mehr Beiträge
Meistgelesen
Verpasst keine News und Updates