Timothy Omundson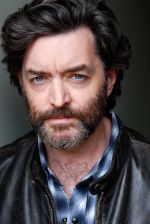 Timothy Omundson
Bevor Timothy Omundson zum Cast der Serie "Psych" stieß, war er schon in vielen anderen Serien ein gerngesehener Gastdarsteller, wie etwa in "Xena", "Deadwood", "Nip/Tuck - Schönheit hat ihren Preis" (#2.04 Mrs. Grubman) und "O.C., California" (#3.01 Plan B).
Geboren wurde der Schauspieler am 29. Juli 1969 in St. Joseph, Missouri als jüngstes von vier Kindern. Mit 12 Jahren trat er dem Seattle Children's Theater bei und verfolgte seitdem konsequent das Ziel, Schauspieler zu werden. Er belegte Kurse an der American Academy of Dramatic Arts in New York und war zwei Jahre hintereinander der Washington State Debate Champion in Dramatischer Interpretation.
Nach seinem Abschluss im Fach Schauspiel an der University of Southern California erhielt er 1990 eine Gastrolle in der erfolgreichen Sitcom "Seinfeld" und startete damit seine Fernsehkarriere. Neben den bereits erwähnten Serien spielte er auch eine größere Rolle in "Für alle Fälle Amy" und war in "Jericho - Der Anschlag" zu sehen. Auch bei "24 - Twenty Four" und "CSI: Den Tätern auf der Spur" schaute er vorbei. 2015 übernahm er außerdem die Rolle als König Richard in der Musicalserie "Galavant".
Timothy Omundson ist verheiratet und hat eine Tochter.
Maret Hosemann - myFanbase
Ausgewählte Filmographie (Schauspieler)
2023
Percy Jackson: Die Serie (TV) als Hephaestus
Originaltitel: Percy Jackson and the Olympians (TV)
2019 - 2022
This Is Us (TV) als Gregory
Originaltitel: This Is Us (TV)
2021
Psych 3: This Is Gus als Carlton 'Lassie' Lassiter
Originaltitel: Psych 3: This Is Gus
2021
New Amsterdam (TV) als Kit Vale
Originaltitel: New Amsterdam (#4.06 Laughter and Hope and a Sock in the Eye) (TV)
2020
Psych 2: Lassie Come Home als Carlton 'Lassie' Lassiter
Originaltitel: Psych 2: Lassie Come Home
2017 - 2019
American Housewife (TV) als Stan Lawton
Originaltitel: American Housewife (TV)
2017
Psych - Der Film als Carlton 'Lassie' Lassiter
Originaltitel: Psych - The Movie
2017
Castlevania (TV) als div. Stimmen
Originaltitel: Castlevania (TV)
2017
Downward Dog (TV) als Eric
Originaltitel: Downward Dog (#1.04 The Full Package) (TV)
2017
Lucifer (TV) als Earl Johnson
Originaltitel: Lucifer (#2.16 God Johnson) (TV)
2017
Angie Tribeca (TV) als Dr. Duncan Farnsworth III
Originaltitel: Angie Tribeca (#3.01 Welcome Back, Blotter) (TV)
2015 - 2016
Galavant (TV) als König Richard
Originaltitel: Galavant (TV)
2016
Carter & June als Spencer Rabbitt
Originaltitel: Carter & June
2014 - 2015
Supernatural (TV) als Cain
Originaltitel: Supernatural (TV)
2015
Robot Chicken (TV) als div. Stimmen
Originaltitel: Robot Chicken (#8.03 Zeb and Kevin Erotic Hot Tub Canvas) (TV)
2015
Hot in Cleveland (TV) als Mark
Originaltitel: Hot in Cleveland (#6.14 Family Affair) (TV)
2006 - 2014
Psych (TV) als Carlton 'Lassie' Lassiter
Originaltitel: Psych (TV)
2012
Warehouse 13 (TV) als Larry Kemp
Originaltitel: Warehouse 13 (#4.05 No Pain No Gain) (TV)
2011
25 Hill als Thomas Caldwell
Originaltitel: 25 Hill
2010
The Booth at the End (TV) als Simon
Originaltitel: The Booth at the End (TV)
2010
Human Target (TV) als Ermittler
Originaltitel: Human Target (#1.12 Christopher Chance & #2.01 Ilsa Pucci) (TV)
2010
The Deep End (#1.01 Pilot) als Tim Ollerman
Originaltitel: The Deep End (#1.01 Pilot)
2009
Without a Trace - Spurlos verschwunden (TV) als Adam Foster
Originaltitel: Without a Trace (#7.14 Friends and Neighbours) (TV)
2007 - 2008
Jericho – der Anschlag (TV) als Phil Constantino
Originaltitel: Jericho (TV)
2008
Boston Legal (TV) als Bill Withers
Originaltitel: Boston Legal (#4.18 Indecent Proposals) (TV)
2008
Star Wars: The Force Unleashed (VG) (stimme) als Proto Rebel 2
Originaltitel: Star Wars: The Force Unleashed (VG) (stimme)
2008
Fracture (VG) als General Sheridan
Originaltitel: Fracture (VG)
2008
Cold Case - Kein Opfer ist je vergessen (TV) als Luke Ross
Originaltitel: Cold Case (#5.12 Sabotage) (TV)
2007
Crazy als Paul Howard
Originaltitel: Crazy
2006
24 - Twenty Four (#5.08 14:00 - 15:00 Uhr & #5.09 15:00 - 16:00 Uhr) (TV) als Polokoff
Originaltitel: 24 (TV)
2006
CSI: Den Tätern auf der Spur (TV) als Producer
Originaltitel: C.S.I. - Crime Scene Investigation (TV)
2006
Mission: Impossible III als IMF Agent
Originaltitel: Mission: Impossible III
2000 - 2005
Für alle Fälle Amy (TV) als Sean Potter
Originaltitel: Judging Amy (TV)
2005
O.C., California (#3.01 Plan B) (TV) als Chris Caldwell
Originaltitel: The O.C. (TV)
2005
CSI: Miami (TV) als Ted Griffin
Originaltitel: CSI: Miami (#4.03 Prey) (TV)
2005
Criminal Minds (TV) als Phillip Dowd
Originaltitel: Criminal Minds (#1.06 L.D.S.K.) (TV)
2004
Deadwood (TV) als Brom Garret
Originaltitel: Deadwood (TV)
2004
Nip/Tuck (#2.04 Mrs. Grubman)) (TV) als Jeremy
Originaltitel: Nip/Tuck (TV)
2003
Down With Love - Zum Teufel mit der Liebe! als R.J.
Originaltitel: Down with Love
2001
New York Cops - NYPD Blue (TV) als Seth Werna
Originaltitel: NYPD Blue (#8.11 Peeping Tommy) (TV)
2001
Passwort: Swordfish als Agent Thomas
Originaltitel: Swordfish
1999 - 2000
Xena: Die Kriegerprinzessin (TV) als Eli
Originaltitel: Xena: Warrior Princess (TV)
2000
Allein gegen die Zukunft (TV) als Antoine Gourmand
Originaltitel: Early Edition (#4.16 The Play's the Thing) (TV)
1999
Jack und Jill (TV) als Travis Cutler
Originaltitel: Jack & Jill (TV)
1998
Frasier (TV) als Director
Originaltitel: Frasier (#6.01 Good Grief) (TV)
1997
Dark Skies - Tödliche Bedrohung (TV) als Jerry Rubin
Originaltitel: Dark Skies (#1.16 Both Sides Now) (TV)
1997
Starship Troopers als Psychic
Originaltitel: Starship Troopers
1997
Kreativ sein ist alles (TV) als Scott Bickley
Originaltitel: Fired Up (TV)
1996
Blutiges Verlangen als Club Manager
Originaltitel: Dead of Night
1995
Zeit der Sehnsucht (TV) als Jerry
Originaltitel: Days of Our Lives (TV)
1995
Wenn Sekunden entscheiden (TV) als Dr. Patrick Yates
Originaltitel: Medicine Ball (TV)
1994
Diagnose - Mord (TV) als Benjamin Strand
Originaltitel: Diagnosis Murder (#1.14 Guardian Angel) (TV)
1993
SeaQuest DSV (TV) als Dr. Joshua Levin
Originaltitel: SeaQuest DSV (TV)
1993
Eine schrecklich nette Familie (TV) als Bartender
Originaltitel: Married with Children (#8.09 No Ma'am) (TV)
1992
Seinfeld (TV) als Ricky Ross
Originaltitel: Seinfeld (#4.08 The Cheever Letters) (TV)
Steckbrief
| | | |
| --- | --- | --- |
| Geburtstag | | 29.07.1969 |
| Geburtsort | | St. Joseph, Missouri, USA |
Aktuelle Kommentare
Verpasst keine News und Updates