The CW bestellt "Superman & Lois" und "Walker, Texas Ranger"-Reboot für Season 2020/2021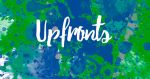 Offiziell sind die Upfronts erst im Mai 2020. Erst dann stellen die Networks ihre Pläne für die Season 2020/2021 vor. The CW macht bereits jetzt Nägel mit Köpfen und hat gleich zwei Serienbestellungen aufgegeben.

Bei der einen handelt es sich um das "Supergirl"-Spin-Off "Superman & Lois". Die Hauptrollen werden von Tyler Hoechlin und Elizabeth Tulloch übernommen, die bereits bei den jeweiligen Crossovern in den Rollen von Superman und Lois Lane zu sehen waren.

Die beiden werden dann "mit dem Stress, dem Druck und der Komplexität des Elterndaseins" zu kämpfen haben.

Der Pilot wird von Todd Helbing ("The Flash") geschrieben und produziert. Greg Berlanti, Sarah Schechter und Geoff Johns werden auch als ausführende Produzenten für das Projekt von Berlanti Productions fungieren in Zusammenarbeit mit Warner Bros. Television.

Unbekannt ist dabei allerdings noch, ob der potenzielle "Arrow"-Ableger "Green Arrow and the Canaries" in Serie gehen wird. Der Backdoor-Pilot wird kommenden Dienstag, 21. Januar 2020, bei "Arrow" ausgestrahlt.

Als zweite Serie hat The CW das "Walker, Texas Ranger"-Reboot mit Jared Padalecki als neue Serie bestellt.

Das Reboot wird sich um Cordell Walker (Padalecki) drehen. Walker ist ein Mann, der versucht sich seiner Familie wieder anzunähern, während er als Teil einer Eliteeinheit von Texas verschiedene Verbrechen untersucht. Nachdem er zwei Jahre lang für einen hochkarätigen Fall undercover war, kehrt er nach Austin zurück, wo der Witwer den Kontakt zu seinen beiden Kindern sucht. Dabei wartet aber auch jede Menge neue Arbeit auf ihn. Dazu wird ihm eine neue Partnerin zugeteilt, eine der wenigen Frauen in der Geschichte der Texas Ranger.

Padalecki wird zusammen mit Dan Lin ("Lethal Weapon") und Lindsay Liberatore ("Lax") als ausführender Produzent tätig sein, während Anna Fricke ("Valor") das Drehbuch für die erste Episode schreiben wird.
Externer Inhalt
An dieser Stelle ist Inhalt von einer anderen Website (z. B. YouTube, Twitter...) eingebunden. Beim Anzeigen werden deine Daten zu der entsprechenden Website übertragen.
Quelle: TVLine
Daniela S. - myFanbase
15.01.2020 08:29
Weitere News
mehr News
Meistgelesen
Verpasst keine News und Updates