Nathalie Kelleys "The Baker and the Beauty" und "Emergence" erhalten Serienbestellung von ABC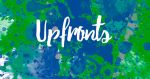 Der Sender ABC hat morgen seine Präsentation bei den diesjährigen Upfronts. Laut Deadline wurden nun zwei weitere Piloten zur Serie bestellt: "The Baker and the Beauty" und "Emergence".

"The Baker and the Beauty" stammt aus der Feder von Dean Georgaris und erzählt von der unwahrscheinlichen Romanze zwischen einem Bäcker und einem internationalen Superstar. Die Beziehung der beiden wird nicht nur durch ihre sehr unterschiedlichen Lebensstile, sondern auch durch ihre grundverschiedenen Familien auf die Probe gestellt.

Als Darsteller wurden Carlos Gomez, Lisa Vidal, Dan Bucatinsky, Belissa Escobedo, Nathalie Kelley, Victor Rasuk, Michelle Veintimilla und David Del Rio verpflichtet.

Der Pilot zu "Emergence" wurde eigentlich von NBC bestellt; hatte sich aber gegen eine Serienbestellung entschieden. ABC hat sich das Projekt gesichert und schickt es als neue Serie ins Rennen.

Das Projekt stammt von Tara Butters und Michele Fazekas und dreht sich um einen weiblichen Sheriff (Allison Tolman), die sich um ein Kind kümmert, das er in der Nähe eines Unfalls aufgefunden wurde und keine Erinnerung daran hat, was passiert ist. Die Untersuchungen von Jo führen in einer Verschwörung, die größer ist, als man sich vorstellen kann.

Als Darsteller wurden neben Allison Tolman auch Alexa Skye Swinton, Robert Bailey Jr., Clancy Brown, Ashley Aufderheide, Owain Yeoman, Donald Faison und Zabryna Guevara gecastet.

In unserer Übersicht der Upfronts könnt ihr einen weiteren Eindruck über die Verlängerungen und Absetzungen von ABC und den anderen Networks bekommt.
Externer Inhalt
An dieser Stelle ist Inhalt von einer anderen Website (z. B. YouTube, Twitter...) eingebunden. Beim Anzeigen werden deine Daten zu der entsprechenden Website übertragen.
Quelle: Deadline
Daniela S. - myFanbase
12.05.2019 12:23
Weitere News
mehr News
Meistgelesen
Verpasst keine News und Updates