Samantha Morton und Lauren Glazier schließen sich "Tales of the Walking Dead" an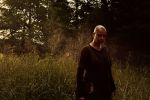 Samantha Morton, The Walking Dead
© 2019 AMC Film Holdings LLC. All Rights Reserved.; Miller Mobley/AMC
Für das "The Walking Dead"-Spin-Off "Tales of the Walking Dead" wurden laut Deadline weitere Darsteller*innen gecastet; ein bekanntes Gesicht befindet sich darunter.

In jeder einstündigen Episode soll sich dabei auf neue und bereits existierende Charakter aus dem "The Walking Dead"-Universum konzentriert werden.

Laut Berichten wird Samantha Morton für eine einstündige Episode wieder als Alpha zu sehen sein. Lauren Glazier wird ebenfalls eine wichtige Rolle einnehmen, die dann in der Episode mit Morton zu sehen sein wird. Außerdem wurde auch Matt Medrano verpflichtet.

Die Dreharbeiten laufen seit Januar in Atlanta.

Produzent Channing Powell wird eng mit Scott M. Gimple zusammenarbeiten, der gegenüber Deadline erklärt hat, dass man mit dem neuen Spin-Off Geschichten erzählen könne, die noch nie erzählt worden seien. Die erste Staffel mit sechs Episoden ist bereits in die Produktion gegangen und ist für diesen Sommer vorgesehen.

Quelle: Deadline
Daniela S. - myFanbase
04.04.2022 15:15
Weitere News
Meistgelesen
Verpasst keine News und Updates