AMC gibt mit "Tales of the Walking Dead" weiteres Spin-Off in Auftrag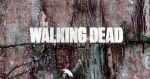 Offenbar kann der US-Kabelsender AMC von den Zombies nicht genug bekommen. Wie nun über Deadline bekannt wurde, wurde ein weiteres Spin-Off zu "The Walking Dead" in Auftrag gegeben.

Dieses wird den Titel "Tales of the Walking Dead" tragen. In jeder einstündigen Episode soll sich dabei auf neue und bereits existierende Charakter aus dem "The Walking Dead"-Universum konzentriert werden.

Produzent Channing Powell wird eng mit Scott M. Gimple zusammenarbeiten, der gegenüber Deadline erklärt hat, dass man mit dem neuen Spin-Off Geschichten erzählen könne, die noch nie erzählt worden seien. Die erste Staffel mit sechs Episoden soll Anfang nächsten Jahres in Produktion gehen.

Die Mutterserie geht mit der aktuellen elften Staffel zu Ende.
Quelle: Deadline
Daniela S. - myFanbase
13.10.2021 01:23
Weitere News
Meistgelesen
Verpasst keine News und Updates