Divorce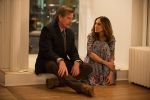 Thomas Haden Church & Sarah Jessica Parker, Divorce
© 2016 Home Box Office, Inc. All rights reserved. HBO® and all related programs are the property of Home Box Office, Inc.
Mit dem Serienprojekt "Divorce" kommen über zehn Jahre nach dem Ende von "Sex and the City" der Sender HBO und Schauspielerin Sarah Jessica Parker wieder zusammen. Die Vorlage von der irischen Drehbuchautorin bzw. Schauspielerin Sharon Horgan wurde von HBO für die Season 2015/2016 ins Programm genommen. Die Serie handelt von einer langwierigen Scheidung des Charakters Frances (Parker). Diese will ihr Leben neu ordnen und wagt einen Neuanfang. Die Serie ist als halbstündige Comedyserie konzipiert. Zum Start der dritten Staffel am 1. Juli 2019 gab HBO bekannt, dass die Serie mit diesen sechs Episoden enden wird.

---
Serienmacher: Sharon Horgan
US-Starttermin: 09.10.2016 auf HBO
D-Starttermin (Pay-TV): 10.10.2016 auf Sky
Staffeln:

Staffel 1 (10 Episoden)
Staffel 2 (8 Episoden)
Staffel 3 (6 Episoden)


News zur Serie:

Partnerlinks zu
---

Frances (Sarah Jessica Parker) stellt fest, dass sie ihr Leben und ihre Ehe neu ordnen muss. Sie entscheidet sich dazu, einen totalen Neuanfang zu wagen. Ihre beiden Freundinnen Diane (Molly Shannon) und Dallas (Talia Balsam) stehen ihr dabei zur Seite. Frances Ehemann Robert (Thomas Haden Church) muss mit der neuen Situation ebenfalls erst mal umzugehen lernen.


Im Hauptcast von "Divorce" spielen:

Thomas Haden Church
Jemaine Clement
Externer Inhalt
An dieser Stelle ist Inhalt von einer anderen Website (z. B. YouTube, Twitter...) eingebunden. Beim Anzeigen werden deine Daten zu der entsprechenden Website übertragen.
Kommentare
Meistgelesen
Aktuelle Kommentare
Verpasst keine News und Updates