Kurz & Knapp: Marvel Live-Action Serien, Sula, King Rex, Jack Ryan-Spin-Off, Never Let Me Go, Accused, Chucky, Lopez vs. Lopez, United States of Al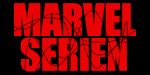 Lest hier unsere Kurz & Knapp-Meldungen des Tages:

Schon länger war bekannt, dass die Marvel Live-Action Serien wie "Marvel's Daredevil", "Marvel's Jessica Jones" und weitere von Streamingdienst Netflix zu Disney+ wechseln werden. Nun steht der offizielle Termin auch für Deutschland: Los geht's am 29. Juni 2022.

HBO adaptiert eine Miniserie aus der Romanvorlage "Sula" von Toni Morrison (deutsche Übersetzung bei Amazon bestellen). Für die Umsetzung zeigt sich Shannon M. Houston verantwortlich. Inhaltlich geht es um zwei schwarze Frau, die aus einer kleinen Nachbarschaft aus Ohio kommen und deren Kindheit bis zur Entwicklung hin zur Frau begleitet wird. Sula und Nel führen schließlich völlig unterschiedliche Leben, doch ihr Bund ist für immer.
HBO entwickelt noch eine weitere Miniserie, die den Arbeitstitel "King Rex" trägt und Henry Winkler in einer Hauptrolle zeigen soll. Dessen Sohn Max ist als Regisseur vorgesehen und das Vater-Sohn-Gespann soll auch zu den Produzenten gehören. Die Serie soll auf einem Artikel aus dem Jahr 1980 mit dem Titel "Rex Cauble and the Cowboy Mafia" beruhen, der von dem Gangster Cauble (Winkler) erzählt, dessen Königreich im nördlichen Texas von einem Richter, dem IRS und dem FBI zerstört wurde.
Prime Videos "Jack Ryan" mag nach Staffel 4 enden, doch offenbar hat der Streamingdienst ein Spin-Off ins Auge gefasst. Es wird spekuliert, ob es eine Serie über Ding Chavez, dargestellt von Michael Peña, geben könnte.
FX plant eine Serienversion des Films "Never Let Me Go" (dt.: "Alles, was wir geben mussten"), der 2010 mit Carey Mulligan, Andrew Garfield und Keira Knightley in den Hauptrollen veröffentlicht wurde. Die Vorlage ist aber ursprünglich der gleichnamige Roman (Buch bei Amazon bestellen) von Kazuo Ishiguro. Inhaltlich geht es um die drei Freunde Kathy, Ruth und Tommy, die gemeinsam ein exklusives Internat besucht haben und dort eine besondere Verbindung eingegangen sind. Jahre später treffen sie wieder aufeinander und lassen die Vergangenheit Revue passieren, um auch zu erkennen, was es für ihre gemeinsame Zukunft bedeutet. Die kreative Verantwortung bei der Serienadaption trägt Melissa Iqbal.
Für die Anthologieserie "Accused" wurden Abigail Breslin und Aisha Dee als Gastdarstellerinnen verpflichtet. Breslin wird Esme Brewer und Dee deren Freundin Aaliyah Harris.
Devon Sawa wird für die zweite Staffel von "Chucky" in einer neuen Rolle zurückkehren. In der ersten Staffel sah man ihn als Luke / Logan Wheeler.
NBC hat grünes Licht für eine Serienbestellung zu "Lopez vs. Lopez" aufgegeben.
CBS trennt sich nach zwei Staffeln von "United States of Al".
Quelle: Disney+, Deadline, Entertainment Weekly
Lena Donth & Daniela S. - myFanbase
12.05.2022 14:17
Weitere News
Meistgelesen
Verpasst keine News und Updates