Bestätigt: Kein dritter Teil von "Sex and the City"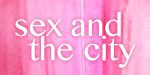 Schon seit einiger Zeit hielten sich die Gerüchte wacker, dass es in naher Zukunft einen dritten Kinofilm zur Serie "Sex and the City" geben soll, doch diese Hoffnung müssen die Fans jetzt endgültig begraben. Wie nun bestätigt wurde, wird es keinen dritten Teil mit den vier Mädels geben.

Bestätigt wurde das Ganze von Hauptdarstellerin Sarah Jessica Parker. "Es ist vorbei... wir werden es nicht machen, erzählte Parker in einem Interview. Ihre Kollegin Kristin Davis meldete sich über Instagram zu Wort und zeigte sich eher enttäuscht darüber, dass die Geschichte der vier Ladies nicht abgeschlossen wird. "Ich wünschte, wir hätten das letzte Kapitel zu unseren eigenen Bedingungen machen können, um die Geschichte unserer Charaktere zu vervollständigen", schrieb sie in einem längeren Post.

Sogar das Drehbuch soll schon fertig gewesen sein. Laut anderen Berichten sollen die viel zu hohen Forderungen von Schauspielerin Kim Cattrall daran schuld sein, dass es zu keinem dritten Teil kommen wird. Angeblich habe sie ihre Teilnahme an dem Film nur dadurch zugesichert, wenn das Produzentenstudio auch andere Filme mit ihr produziert. Fans von Cattrall zeigten sich durch verschiedene Tweets sehr enttäuscht über ihren Liebling. Kim Cattrall selbst äußerte sich wenig später selbst über Twitter und gab an, dass nichts von all dem stimme, sondern sie bereits 2016 gesagt hat, dass sie kein Interesse an einem dritten Teil von "Sex and the City" habe.

Der erste Film erschien 2008, der zweite 2010.
Quelle: Us Weekly, Instagram & Twitter
Daniela S. - myFanbase
01.10.2017 21:36
Weitere News
mehr News
Meistgelesen
Verpasst keine News und Updates