"Firefly"-Hauptdarsteller kommt nach Deutschland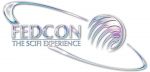 Wenn die FedCon, welche als größte "Star Trek"- und Science Fiction-Convention Deutschlands bekannt ist, in Düsseldorf am 28. April 2011 zum 20. Male ihre Tore öffnet, dürfen die Convention-Besucher sich über die Anwesenheit eines der "Firefly"-Hauptdarsteller freuen: Sean Maher, der die Rolle des Simon Tam spielt, hat sein Kommen zugesagt.

Andere Stars, die bislang zugesagt haben, sind: Paul McGillion aka Dr. Carson Beckett ("Stargate Atlantis"), Jeremy Bulloch alias Boba Fett aus "Star Wars", Gigi Edgley aka Chiana ("Farscape"), Marina Sirtis, bekannt als Deanna Troi aus "Star Trek: The Next Generation", Tony Amendola aka Master Bra'tac ("SG1"), Bonnie Piesse aka Aunt Beru ("Star Wars") und als Master of Ceremony in diesem Jahr Garrett Wang.

Die FedCon wird im Maritim Hotel, Düsseldorf, vom 28. April bis zum 1. Mai 2011 stattfinden. Nähere Informationen findet ihr auf der offiziellen Website der FedCon. myFanbase wird für euch vor Ort sein und euch, wie schon in diesem Jahr, umfangreich über die Convention berichten.
Quelle: FedCon
Nicole Oebel - myFanbase
09.11.2010 13:51
Weitere News
Meistgelesen
Verpasst keine News und Updates