Diese Darstellerin wechselt von "The Walking Dead" zu "Fear the Walking Dead" (Spoiler)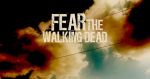 Es dauert zwar noch, bis die sechste Staffel von "Fear the Walking Dead" bei AMC startet, doch die Fans haben schon jetzt Grund zur Freude. Nachdem bereits Lennie James alias Morgan Jones und Austin Amelio alias Dwight von "The Walking Dead" zum Spin-Off gewechselt sind, wurde nun bestätigt, dass auch Christine Evangelista demnächst in "Fear the Walking Dead" zu sehen sein wird.

Die Schauspielerin war erstmals in Episode #6.06 Wer die Wahl hat von "The Walking Dead" als Dwights Ehefrau Sherry zu sehen. Sie gehörte zu Negans (Jeffrey Dean Morgan) Frauen in der Sanctuary und wollte damit ihren Mann vor Negans Zorn retten. Sherry war es auch, die Daryl (Norman Reedus) aus der Zelle gerettet hat und mit ihm abgehauen ist. Dwight fand letztlich nur noch einen Abschiedsbrief vor. Sherry wurde zuletzt in Episode #7.11 Wir sind Negan gesehen.

Nun wurde auf dem offiziellen Twitter-Account der Spin-Off-Serie ein Bild gepostet, dass Austin Amelio und Christine Evangelista zeigt. "Is this a dream, or a reunion? #FearTWD" (dt.: "Ist das ein Traum oder ein Wiedersehen? #FearTWD") wurde als Beschriftung genutzt.

Alles Weitere findet ihr in unserem ausführlichem "Fear the Walking Dead"-Serienbereich.

Würdet ihr euch über eine Reunion zwischen Dwight und Sherry freuen? Lasst es uns in den Kommentaren wissen.
Externer Inhalt
An dieser Stelle ist Inhalt von einer anderen Website (z. B. YouTube, Twitter...) eingebunden. Beim Anzeigen werden deine Daten zu der entsprechenden Website übertragen.
Quelle: @FearTWD via Twitter
Daniela S. - myFanbase
14.01.2020 11:45
Weitere News
mehr News
Meistgelesen
Verpasst keine News und Updates