Showrunner von "Chicago P. D." verrät Detail zu ursprünglich geplantem Staffelfinale (Spoiler)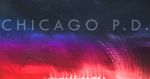 Gestern lief mit #7.20 Silence Of The Night das erzwungene Staffelfinale von "Chicago P.D.". Eigentlich waren noch zwei weitere Episoden bestellt, die auch schon mit Drehbüchern ausgestattet waren, doch Corona hat einen sofortigen Drehstopp erzwungen.

Dennoch hat sich Showrunner Rick Eid in einem Interview mit TVLine knapp dazu geäußert, was im eigentlichen Staffelfinale den Zuschauer erwartet hätte: "Wir hätten ein aufregendes Staffelfinale vor uns gehabt, das wahrscheinlich nun zu Episode 4 oder 5 der nächsten Staffel wird. Ich kann mich nicht spezifisch zu der Episode äußern, aber ich kann verraten, dass jemand, den wir kennen, ermordet wird." Zudem verriet Eid, dass es zwischen Staffel 7 und 8 keinen Zeitsprung geben wird.

Alles Weitere erfahrt ihr in unserem ausführlichen Serienbereich zu "Chicago PD".
Externer Inhalt
An dieser Stelle ist Inhalt von einer anderen Website (z. B. YouTube, Twitter...) eingebunden. Beim Anzeigen werden deine Daten zu der entsprechenden Website übertragen.
Quelle: TVLine
Lena Donth - myFanbase
16.04.2020 12:48
Weitere News
mehr News
Meistgelesen
Verpasst keine News und Updates