The CW bestellt Pilot zum "Roswell"-Reboot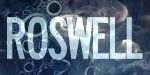 Vor einigen Monaten hatten wir berichtet, dass The CW ein "Roswell"-Reboot plant. Wie Variety und TVLine nun berichten, hat der Sender einen Piloten bestellt.

Darum wird es in dem Reboot gehen: Die Tochter eines illegalen Migranten kehrt in ihre alte Heimatstadt zurück und findet heraus, dass ihr Jugendschwarm, der mittlerweile als Polizist in der Stadt arbeitet, ein Alien ist und seine Fähigkeiten geheim hielt. Sie will sein Geheimnis für sich behalten, doch das gestaltet sich nicht so einfach.

Carina Adly Mackenzie ("The Originals") schreibt das Drehbuch und wird ausführende Produzentin sein. Bender Brown Productions, Amblin Television und Warner Bros. TV sind als Studios dabei und Kevin Kelly Brown, der als Produzent der Originalserie fungierte, wird ebenfalls beteiligt sein.

"Roswell" lief von 1999 bis 2002 auf The WB. Ob von den heutigen Stars der damaligen Serie wie Shiri Appleby, Katherine Heigl oder Emilie de Ravin Gastauftritte zu erwarten sind, steht noch nicht fest.
Quelle: Variety, TVLine
Daniela S. - myFanbase
31.01.2018 11:55
Weitere News
mehr News
Meistgelesen
Verpasst keine News und Updates