"Impeachment: American Crime Story" verpflichtet Blair Underwood und andere als Nebendarsteller*innen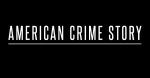 American Crime Story
Bei FX fällt am 7. September 2021 der Startschuss für "Impeachment: American Crime Story", die dritte Staffel der Anthologieserie von Ryan Murphy. Dafür ist der Cast zwar schon ziemlich voll, aber laut Deadline gesellen sich noch einige Nebendarsteller*innen dazu. Bei denen handelt es sich um Blair Underwood ("Quantico"), Mira Sorvino ("Hollywood"), Dan Bakkedahl ("Veep – Die Vizepräsidentin"), Joseph Mazzello ("Bohemian Rhapsody"), Kevin Pollak ("Mom") und Patrick Fischler ("The Right Stuff").

Die kommende Staffel handelt von dem Impeachment-Verfahren gegen Bill Clinton und von seiner Affäre mit Monica Lewinsky. Die Handlungen basieren auf dem Bestseller "A Vast Conspiracy: The Real Story of the Sex Scandal That Nearly Brought Down a President" von Jeffrey Toobi. Ann Coulter ist eine konservative Kolumnistin, deren erstes großes Buch sich mit dem Impeachment-Verfahren gegen Clinton auseinandergesetzt hat.

Sorvino soll Marcia Lewis, Monica Lewinskys (Beanie Feldstein) Mutter, spielen. Bakkedahl soll Kenneth Starr spielen, einen unabhängigen Anwalt während der Clinton-Präsidentschaft. Mazzello spielt Paul Begala, Berater von Bill Clinton während seiner Präsidentschaft.

Underwood verkörpert Vernon Jordan, Geschäftsmann und Bürgerrechtler, der ein enger Berater von Bill Clinton (Clive Owen) wurde.

Pollak ist als Bernie Nussbaum zu sehen, der unter Präsident Bill Clinton als Berater des Weißen Hauses diente.

Fischler stellt Sidney Blumenthal dar, Berater von Präsident Bill Clinton und langjähriger Vertrauter von Hillary Clinton (Edie Falco).
Quelle: Deadline
Daniela S. - myFanbase
19.08.2021 00:49
Weitere News
Meistgelesen
Verpasst keine News und Updates