Ausführlicher Trailer für Staffel 3 von "American Crime Story: Impeachment" ist da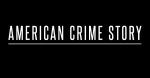 American Crime Story
In wenigen Wochen, am 7. September 2021, startet bei FX mit "American Crime Story: Impeachment" die dritte Staffel. Dafür wurde nun ein ausführlicher Trailer via Twitter veröffentlicht, den ihr euch unten ansehen könnt.

Die kommende Staffel handelt von dem Impeachment-Verfahren gegen Bill Clinton und von seiner Affäre mit Monica Lewinsky. Die Handlungen basieren auf dem Bestseller "A Vast Conspiracy: The Real Story of the Sex Scandal That Nearly Brought Down a President" von Jeffrey Toobi. Ann Coulter ist eine konservative Kolumnistin, deren erstes großes Buch sich mit dem Impeachment-Verfahren gegen Clinton auseinandergesetzt hat.

Beanie Feldstein wird besagte Praktikantin spielen, Clive Owen spielt Clinton, Edie Falco spielt dessen Frau Hillary, Annaleigh Ashford ist als Paula Jones und Billy Eichner ist als Journalist Matt Drudge zu sehen.
Externer Inhalt
An dieser Stelle ist Inhalt von einer anderen Website (z. B. YouTube, Twitter...) eingebunden. Beim Anzeigen werden deine Daten zu der entsprechenden Website übertragen.
Quelle: @ACSFX via Twitter
Daniela S. - myFanbase
15.08.2021 18:05
Weitere News
Meistgelesen
Verpasst keine News und Updates