"Chicago Fire" holt Andy Allo für Staffel 8 an Bord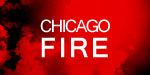 Seit Episode #8.02 A Real Shot In The Arm hat Wache 51 durch Blake Gallo (Alberto Rosende) Verstärkung bekommen; jedoch ist das noch nicht genug. Laut TVLine übernimmt Andy Allo eine Nebenrolle.

Die aus "Black Lightning" bekannte Schauspielerin wird die junge und ehrgeizige Mitarbeiterin des Office of Fire Investigation, Lt. Wendy Seager, spielen. Wendy wird mit Kelly Severide (Taylor Kinney) zu tun haben.

Alle weiteren Informationen findet ihr in unserem ausführlichen "Chicago Fire"-Serienbereich.
Externer Inhalt
An dieser Stelle ist Inhalt von einer anderen Website (z. B. YouTube, Twitter...) eingebunden. Beim Anzeigen werden deine Daten zu der entsprechenden Website übertragen.
Quelle: TVLine
Daniela S. - myFanbase
12.10.2019 15:41
Weitere News
mehr News
Meistgelesen
Verpasst keine News und Updates