NBC verlängert "Manifest" um Staffel 3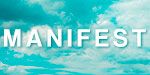 NBC hat in dieser Nacht seiner Dramaserie "Manifest" offiziell Staffel 3 spendiert. Die Serie über ein verschwundenes Flugzeug, das noch fünf Jahren auf mysteriöse Weise wieder auftaucht, war neben "Council of Dads" die letzte Dramaserie, über deren Zukunft noch nicht entschieden wurde. Hier wurden aber nicht die digitalen Abrufzahlen abgewartet, sondern Network und Warner Bros. TV mussten neue finanzielle Deatils aushandeln.

Weitere Details zu der Verlängerung wurden nicht bekannt gegeben, da NBC sich mit seinen Plänen für die kommende TV-Season bisher komplett zurückgehalten hat, so dass noch keine Programmplan vorliegt und auch nur Anfang des Jahres zwei neue Serien per Direct to Series genehmigt wurden.

In unserem ausführlichen "Manifest"-Serienbereich findet ihr weitere Informationen.

Was sagt ihr zu der Verlängerung? Seid ihr zufrieden?
Externer Inhalt
An dieser Stelle ist Inhalt von einer anderen Website (z. B. YouTube, Twitter...) eingebunden. Beim Anzeigen werden deine Daten zu der entsprechenden Website übertragen.
Quelle: Deadline
Lena Donth - myFanbase
16.06.2020 08:02
Weitere News
mehr News
Meistgelesen
Verpasst keine News und Updates