Emil Groth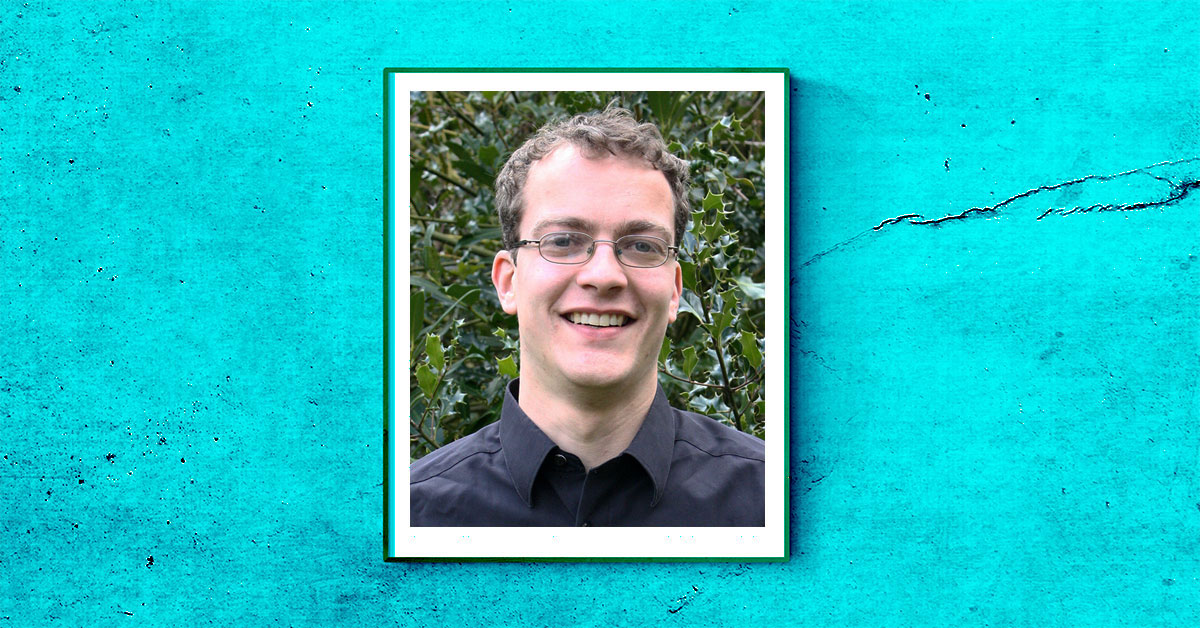 Emil Groth
Ich bin 1983er Jahrgang und komme ursprünglich aus Halle/Saale, wohne aber schon seit meiner Jugend in Berlin. Dort habe ich nach der Schule ein Studium für Mathematik und Sport aufgenommen und abgeschlossen. Derzeit arbeite ich als Lehrer in den genannten Fächern und Informatik an einem Berliner Gymnasium. Zu Serien komme ich leider immer weniger, seit Zuhause zwei Kinder den Alltag mitbestimmen.

Seit 2001 bin ich im Team von myFanbase. Ich war auf das Projekt aufmerksam geworden, als ich zu meiner damaligen Lieblingsserie "Dawson's Creek" auf Capesidenews.de unterwegs war, aus der myFanbase schließlich entstanden ist. Als Teamleiter von "Akte X" und "Buffy" habe ich begonnen und je größer das Projekt wurde, desto mehr Freude machte es auch, sich daran zu beteiligen und täglich mitzuwirken. Ursprünglich wollte ich eigentlich nur eine Möglichkeit finden, außerhalb der Schule Texte zu schreiben, weil Journalist einer der Wunschberufe gewesen war. Das regelmäßige Auseinandersetzen mit Serien hat mir dann im Studium eine willkommene Abwechslung geboten. Außerdem habe ich auch einige andere Autoren persönlich kennen gelernt, weshalb mir die Seite so sehr ans Herz gewachsen ist, dass ich sie mir nicht mehr aus meinem Alltag wegdenken kann, auch wenn Freizeit mit Vollzeitjob und Familie immer knapper wird. Die ersten Serien, die ich bewusst gesehen habe, waren "Disney Club", "Als die Tiere den Wald verließen" und "Es war einmal … das Leben". Als Jugendlicher sind dann mit "Akte X", "Friends" und "Dawson's Creek" "richtige" Serien dazu gekommen, die fest im Terminkalender verankert waren und auch den Kauf von Zeitschriften, Büchern etc. nach sich zogen. ProSieben hat dann irgendwann mein Serienuniversum vorgegeben. Meine erste Binge-Watch-Serie war "Veronica Mars", noch bevor Sky, Amazon, Netflix und Co. ins Spiel kamen. Meine intensivste Serie, bei der es nicht nur beim Schauen geblieben ist, war "Glee". Bücher, CDs, Notenbücher und ein Konzerttrip nach London stehen hier zu Buche. Da habe ich mich mal wie ein richtiger Fan gefühlt.

Meine Lieblingsserien
"Scrubs", "Glee", "Friends", "Gilmore Girls", "How I Met Your Mother", "Akte X", "House of Cards" und "Game of Thrones" werde ich wohl immer zu meinen liebsten Serien zählen, letztlich ist aber jede Serie, die man (fast) zu Ende geguckt hat, was Besonderes gewesen. Hier komme ich gewiss auf inzwischen um die 200 Serien, von denen phasenweise manche absolute Highlights waren (zum Beispiel Staffel 1 von "Heroes" oder "Tote Mädchen lügen nicht").

Emil Groth - myFanbase

Kommentare
Meistgelesen
Aktuelle Kommentare

17.10.2021 23:51
Stimmt... Qadri und Casey hab ich ewig nicht gesehen......
von Sonia

17.10.2021 13:24
Ich hätte im Lebtag nicht gedacht, dass ich bei "Mare of...
von Lena
mehr Kommentare
Verpasst keine News und Updates