Startermin für "Marvel's The Defenders" per Video bekannt gegeben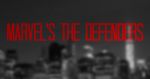 Mittels eines kurzen, mysteriösen Videos hat Netflix den Start seiner langerwarteten Marvel-All-Star-Serie "The Defenders" angeteasert. In einem auf dem You-Tube-Kanals des Anbieters veröffentlichten Ausschnittes sieht man die vier Helden der bisherigen Marvel-Netflix-Serien: Matt Murdock (Charlie Cox), Luke Cage (Mike Colter), Jessica Jones (Krysten Ritter) und Danny (Finn Jones) auf einem Fahrstuhlüberwachungsvideo. Als Jessica Jones diese Überwachung bemerkt, zerstört sie das Video. Als dieses abbricht, zeigt der Zeitcode der Überwachung die Zeit 08:18:20:17, also das Datum für den 18. August 2017. Folgt man den unten im Video klein eingeblendeten Zahlen im Netz, landet man außerdem auf einer Seite des New York Bullettin, auf der man auch die Aussage findet: "Watch 'Marvel's The Defenders' All Episodes Streaming Only on Netflix August 18".

Somit geht es also Mitte August los mit dem großen Zusammentreffen der vier Marvel-Netflix-Helden und Heldinnen, bei dem sie es mit Sigourney Weaver als große Widersacherin zu tun haben werden. Bis dahin findet ihr alle Infos zur Serie in unserem "Marvel's The Defenders"-Serienbereich und auf der dazugehörigen Spoilerseite.
Externer Inhalt
An dieser Stelle ist Inhalt von einer anderen Website (z. B. YouTube, Twitter...) eingebunden. Beim Anzeigen werden deine Daten zu der entsprechenden Website übertragen.
Quelle: TVLine
Cindy Scholz - myFanbase
06.04.2017 08:15
Weitere News
Meistgelesen
Verpasst keine News und Updates