The World of "Californication"
In der ersten Staffel von "Californication" haben wir bereits viele Einblicke in die Welt des Hauptcharakters Hank bekommen. Neben Sex und Humor spielen darin auch Elemente wie Literatur und Musik eine wesentliche Rolle. Mit zahlreichen Anspielungen auf die Popkultur ist "Californication" eine moderne Serie, die jedoch auch anzuecken pflegt und einem Rechtsstreit entgegensieht.

Nicht nur Schall und Rauch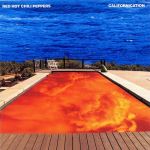 Aus der deutschen Literatur, genauer aus Goethes "Faust", stammt das Zitat, das Namen nur Schall und Rauch seien. Bis nach Hollywood ist diese Erkenntnis jedoch noch nicht durchgedrungen. Am 19. November 2007 reichte die weltbekannte Rockband The Red Hot Chili Peppers Klage gegen den US-Sender Showtime und Showrunner Tom Kapinos wegen des Seriennamens "Californication" ein, der zugleich auch der Titel eines 1999 veröffentlichten Albums und einer Single der Red Hot Chili Peppers ist.

Der Frontmann der Band, Anthony Kiedis, sagte dazu: " 'Californication' ist das charakteristische Album der Red Hot Chili Peppers, und dass eine TV-Show daherkommt und unsere Identität stiehlt, ist nicht richtig". Die Band klagt auf Schadensersatz und verlangt, dass der Name "Californication" nicht mehr für die Serie verwendet wird.

Doch hat diese Klage überhaupt Aussicht auf Erfolg für die Red Hot Chili Peppers, was die Serie sicher hart treffen und vielleicht sogar vorzeitig beenden würde? Fakt ist, dass die Red Hot Chili Peppers den Begriff "Californication" nicht erfunden haben. Vielmehr wurde dieser Ausdruck erstmals am 21. August 1972 in einem Artikel der Zeitung "Time" verwendet und setzt sich aus "California" und "fornication" (heißt soviel wie: Sex zwischen unverheirateten Personen) zusammen. Auch wenn die Red Hot Chili Peppers den Begriff Ende der 1990er Jahre wieder populär gemacht haben, besitzen sie keinerlei Rechte an diesem.

Sicher will ich mir die Fans der Band nicht zu Feinden machen, doch es drängt sich massiv der Eindruck auf, dass die Red Hot Chili Peppers, die seit längerem keinen großen Hit mehr hatten, auf etwas unfaire Weise an Profit zu gelangen versuchen.

Andere Einflüsse
Auch wenn viele Zuschauer bei dem Serientitel an das Album und den Song der Red Hot Chili Peppers denken mögen, offenbart ein genauer Blick in die Serie, dass die fiktive Welt von Hank und co. viel mehr von anderen musikalischen Einflüssen geprägt ist. So erfahren wir in der Episode #1.05 If You See Her, Say Hello, dass Hanks veröffentlichte Romane "South of Heaven", "Seasons in the Abyss" und "God Hates Us All" heißen. Dies sind zugleich Titel von Alben der kalifornischen Heavy Metall Band Slayer, die zwischen 1988 und 2001 in den USA veröffentlicht wurden.

Einen noch größeren Einfluss auf die Serie haben die Werke des 2003 verstorbenen Rock'n Rollers Warren Zevon. Seine Songs, bzw. Coverversionen seiner Songs, werden nicht nur in der Serie gespielt, auch verwenden die Charaktere, allen voran Hank, in ihren Dialogen immer mal wieder Ausdrücke, die auf Songs des Musikers verweisen, der übrigens nicht gebürtig aus Kalifornien, sondern aus Illinois stammte. In einer Episode beschäftigt sich Hank sogar mit einer Frage in einem Kreuzworträtsel, deren Antwort (Warren) Zevon lautet.

Man muss kein Genie sein…
um außerdem zu erkennen, dass viele Hinweise darauf hindeuten, dass die Hauptrollen in der Verfilmung von Hanks Roman "God Hates Us All" von Katie Holmes und Tom Cruise gespielt werden. Es ist jedoch natürlich sehr unwahrscheinlich, dass man die beiden Hollywoodstars jemals wirklich in der Serie sehen wird.

Maret Hosemann - myFanbase

Meistgelesen
Aktuelle Kommentare

21.10.2021 10:44
Die Serie ist bereits verlängert :)Ich mische mich auch...
von Lena

19.10.2021 12:54
Ich liebe die Serie und ich würde sie gerne weiter sehen...
von Xenia-Amira Oltean
mehr Kommentare
Verpasst keine News und Updates