Sam Witwer als Hauptdarsteller für Staffel 4 von "Supergirl" verpflichtet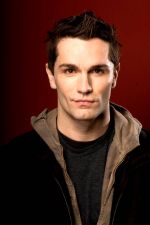 Sam Witwer
Für die vierte Staffel von "Supergirl" hat sich die Serie nun Sam Witwer als Hauptdarsteller gesichert.

Laut Entertainment Weekly wird Witwer als Hauptdarsteller zu sehen sein und die Rolle von Agent Liberty übernehmen. Liberty wird als charismatischer Charakter beschrieben, der allerdings böse und Gründer einer Anti-Alien-Hassgruppe ist, die sich Children of Liberty nennt. Liberty ist tief böse und tritt in "Gestalt eines Familienvaters" auf.

Wann Witwer, der durch "Smallville" bekannt wurde und zuletzt in "Being Human" eine Hauptrolle spielte, seinen ersten Auftritt haben wird, ist noch nicht bekannt.

Die vierte Staffel von "Supergirl" feiert am 14. Oktober 2018 ihre Premiere auf The CW.
Externer Inhalt
An dieser Stelle ist Inhalt von einer anderen Website (z. B. YouTube, Twitter...) eingebunden. Beim Anzeigen werden deine Daten zu der entsprechenden Website übertragen.
Quelle: Entertainment Weekly
Daniela S. - myFanbase
18.07.2018 10:41
Weitere News
mehr News
Meistgelesen
Verpasst keine News und Updates