Mitch Pileggi in The CWs "Walker" dabei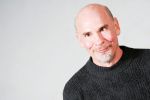 Zwischen 2008 und 2011 war Mitch Pileggi an der Seite von Jared Padalecki zu sehen. In "Supernatural" spielte er Samuel Campbell, den Großvater von Padaleckis Figur Sam Winchester. Durch die Serienbestellung "Walker" kommt es zur erneuten Zusammenarbeit der beiden Schauspieler.

Laut Deadline wird Pileggi in der The CW-Serie den Vater von Cordell (Padalecki) und Liam (Keegan Allen) namens Bonham Walker darstellen. Bonham bewirtschaftet in der dritten Generation eine Ranch in Texas. Er gilt als robust und tough. Zudem nimmt er kein Blatt vor den Mund, was vor allem seine Söhne oftmals zu spüren bekommen.

Das Reboot wird sich um Cordell Walker (Padalecki) drehen. Walker ist ein Mann, der versucht sich seiner Familie wieder anzunähern, während er als Teil einer Eliteeinheit von Texas verschiedene Verbrechen untersucht. Nachdem er zwei Jahre lang für einen hochkarätigen Fall undercover war, kehrt er nach Austin zurück, wo der Witwer den Kontakt zu seinen beiden Kindern sucht. Dabei wartet aber auch jede Menge neue Arbeit auf ihn. Dazu wird ihm eine neue Partnerin zugeteilt, eine der wenigen Frauen in der Geschichte der Texas Ranger.

Mitch Pileggi wurde mit "Akte X - Die unheimlichen Fälle des FBI" bekannt und hatte neben "Supernatural" auch Rollen in "Brothers & Sisters", "Dallas (2012)" und "Sons of Anarchy".
Externer Inhalt
An dieser Stelle ist Inhalt von einer anderen Website (z. B. YouTube, Twitter...) eingebunden. Beim Anzeigen werden deine Daten zu der entsprechenden Website übertragen.
Quelle: Deadline
Daniela S. - myFanbase
22.02.2020 12:09
Weitere News
mehr News
Meistgelesen
Verpasst keine News und Updates