Häufig gestellte Fragen
Euch brennt eine dringende Frage zu der Serie "The Secret Circle" unter den Nägeln? Dann her damit! An dieser Stelle beantworten wir die am häufigsten gestellten, spannendsten und wichtigsten Fragen!

Wenn Ihr eine Frage zu der Serie "The Secret Circle" habt, dann schreibt einfach eine E-Mail an meineFrage@myFanbase.de oder meldet euch unten in den Kommentaren.

---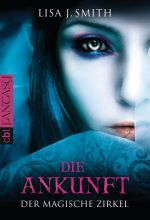 © Verlagsgruppe Random House GmbH
Wer hatte die Idee zur Serie?

Wie auch "Vampire Diaries" basiert "The Secret Circle" auf der Trilogie "Der magische Zirkel" von L. J. Smith, die 1992 veröffentlicht wurde. Serienmacher Kevin Williamson plante eigentlich eine TV-Serie, die im gleichen Universum wie "Vampire Diaries" spielt und bei der es eventuelle Crossover geben könnte, legte diese Idee jedoch vorerst auf Eis, da er von The CW grünes Licht für eine Adaption von "The Secret Circle" in Form einer TV-Serie bekommen hat.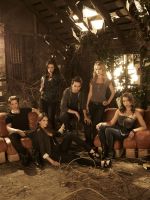 The Secret Circle
© Warner Bros. Entertainment Inc.
Wann läuft die Serie in den USA und in Deutschland?

In den USA wurde die Serie im Doppelpack mit der dritten Staffel "Vampire Diaries" ab Herbst 2011 auf dem Sender The CW ausgestrahlt. In Deutschland hat sich SUPER RTL die Rechte gesichert.

US-Erstausstrahlung:
Staffel 1: 15.09.2011 - 10.05.2012

D-Erstausstrahlung
Staffel 1: 12.02.2014 - aktuell laufend

Jessica Parker Kennedy, The Secret Circle
© Warner Bros. Entertainment Inc.
Haben die Hauptdarsteller einen Twitteraccount?

Ja, nicht nur die ausführenden Produzenten Kevin Williamson und Julie Plec haben einen Twitteraccount, sondern auch einige der Hauptdarsteller der Serie.

Julie Plec | Kevin Williamson | Britt Robertson | Thomas Dekker | Phoebe Tonkin | JR Bourne

Wo wird die Serie gedreht?

Die Serie wurde in Vancouver, Kanada gedreht. Im Gegensatz zu "Vampire Diaries", wo lediglich der Pilot in Vancouver gedreht wurde und die Dreharbeiten anschließend in den US-Staat Georgia verlegt wurden, blieb der Drehort bei "The Secret Circle" der Gleiche. Mehr Informationen zu Drehorten diverser Serien findet ihr auf Seriendrehorte.de.

Annika Leichner - myFanbase

Kommentare
Meistgelesen
Aktuelle Kommentare
Verpasst keine News und Updates