NBC beendet "The Blacklist" nach Staffel 10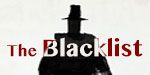 NBC hat nun eine Entscheidung über die Zukunft von "The Blacklist" getroffen und bekannt gegeben, dass die kommende zehnte Staffel auch die letzte sein wird. Die finale Staffel startet am 26. Februar 2023 bei NBC.

"Nach 10 Jahren, Hunderten von Blacklist-Fällen und mehr als 200 produzierten Episoden fühlen wir uns geehrt, zu unserem Abschluss zu kommen", sagte Showrunner und ausführender Produzent John Eisendrath. "Es hat unglaublich viel Spaß gemacht, die seltsamen, hinterhältigen und entzückenden Blacklister zu erschaffen, um Raymond Reddington und unsere FBI Task Force jede Woche herauszufordern. Wir möchten allen bei NBC und Sony danken, unserer außergewöhnlichen Crew, die jeden Tag das Unmögliche möglich macht, unseren endlos erfinderischen Autoren und Produzenten und unserer bemerkenswerten Besetzung, die diesen Charakteren Leben eingehaucht hat. Wir schätzen unsere engagierte Fangemeinde, die für diese wundervolle Fahrt mitgekommen ist und freuen uns, diese letzte Saison mit ihnen zu teilen."

Lisa Katz, Präsidentin of Scripted Content bei NBCUniversal Television and Streaming, fügte hinzu: "Es kommt nicht oft vor, dass eine Serie so toll beim Publikum ankommt, dass sie 10 Staffeln lang ausgestrahlt wird, aber "The Blacklist" erwies sich als perfekte Kombination aus hochtalentierten Produzenten, herausragendem Schreiben, einer Besetzung, die nie versagte, und einer Crew, die immer dem Anlass gewachsen ist. Ein großes Dankeschön an unsere Partner bei Sony, alle aus dem letzten Jahrzehnt, die diese Show zu einem integralen Bestandteil der Geschichte von NBC gemacht haben, und natürlich ein besonderes Dankeschön an James Spader, dessen Leistung nichts weniger als spektakulär bleibt."

Außerdem wurde noch ein Trailer veröffentlicht, den ihr euch unten ansehen könnt. Was sagt ihr dazu, dass die Serie zu Ende gehen wird? Lasst es uns in den Kommentaren wissen.

Alles Weitere zu "The Blacklist" findet ihr in unserem ausführlichen Serienbereich.
Externer Inhalt
An dieser Stelle ist Inhalt von einer anderen Website (z. B. YouTube, Twitter...) eingebunden. Beim Anzeigen werden deine Daten zu der entsprechenden Website übertragen.
Quelle: TVLine, @nbcblacklist via Instagram
Daniela S. - myFanbase
02.02.2023 01:04
Weitere News
Meistgelesen
Verpasst keine News und Updates