Girl Power - Rezensionen - 1990 bis 1999
Wie, ihr habt noch nicht alle Alben der Power Girls im Schrank? Dann wird es Zeit. Für dennoch noch Unentschlossene beleuchten wir in unseren Rezensionen die einzelnen Werke aus weiblicher Feder.

Rezensionen:
1990-1999 | 2000-2009 | 2010-2019
1994
Tori Amos: Under The Pink
Veröffentlichungsdatum (DE): 28.01.1994

Under the pink, das zweite Album von Tori Amos, habe ich mir erst nach ihren neueren Werken gekauft. Im ersten Durchlauf fand ich diese CD schwächer als alle anderen, doch als ich sie doch immer öfter hörte, bemerkte ich meine Sucht nach ihrer Musik...

Zur Rezension von "Under The Pink"

1996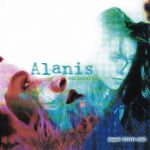 Alanis Morissette: Jagged Little Pill
Veröffentlichungsdatum (DE): 04.04.1996

Über ein so bekanntes und erfolgreiches Album, was eine ganze Generation von Musikerinnen beeinflusst hat, zu schreiben ist eine große Herausforderung. Wie kann man durch Worte dieser genialen CD gerecht werden?

Zur Rezension von "Jagged Little Pill"

Meistgelesen
Aktuelle Kommentare

05.07.2020 19:49
Antwort 2/2:_____________Und zweite Frage: wenn du...
von Cherubino

05.07.2020 13:05
Mir hat die Paarung Rafael/Isabelle gut gefallen... und...
von Daniela
mehr Kommentare
Verpasst keine News und Updates