ProSieben wiederholt ab morgen Staffel 1 von "Seattle Firefighters"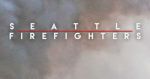 Nachdem ProSieben die 16. Staffel von "Grey's Anatomy - Die jungen Ärzte" vor einigen Wochen in die Pause geschickt hat, hat man zur Wiederholung einige Episoden der 15. Staffel gezeigt - mit sehr schlechtem Erfolg.

Die Quoten der Wiederholungen der sonst so quotenstarken Krankenhausserie waren so schlecht, dass sich der Münchner Sender dazu entschlossen hat, keine weiteren Wiederholungen zu zeigen. Stattdessen strahlt man ab dem morgigen Mittwoch, 22. Juli 2020, um 22:15 Uhr die erste Staffel des Spin-Offs "Seattle Firefighters - Die jungen Helden" aus. Drei Folgen am Stück werden dann laufen. Das wiederum verschiebt auch die Dauerschleife von "Two and a Half Men", die dann erst ab 1 Uhr nachts zu sehen ist.

Das Programm von ProSieben sieht dann ab morgen wie folgt aus:
20:15 Uhr: "9-1-1 Notruf L.A."
21:15 Uhr: "Atlanta Medical"
22:15 Uhr: "Seattle Firefighters"
01:00 Uhr: "Two and a Half Men"

Für weitere Informationen werft einen Blick in unseren ausführlichen "Seattle Firefighters"-Serienbereich.
Externer Inhalt
An dieser Stelle ist Inhalt von einer anderen Website (z. B. YouTube, Twitter...) eingebunden. Beim Anzeigen werden deine Daten zu der entsprechenden Website übertragen.
Quelle: ProSieben
Daniela S. - myFanbase
21.07.2020 19:22
Weitere News
mehr News
Meistgelesen
Verpasst keine News und Updates