Glynn Turman und Sonita Henry schließen sich Hulu-Drama "Black Cake" an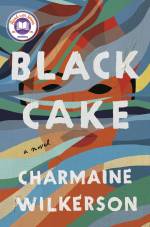 © Penguin Random House
Bei Streamingdienst Hulu entsteht im Moment die Dramaserie "Black Cake", die auf dem gleichnamigen Buch von Charmaine Wilkerson (Originalausgabe bei Amazon bestellen) basiert. Laut Deadline wurden nun dafür Glynn Turman und Sonita Henry für Haupt- und Nebenrolle gecastet.

Davon handelt das Format: Ende der 60er Jahre verschwindet eine Braut namens Covey (Mia Isaac) am Ufer der Insel Jamaika und es wird befürchtet, dass sie ertrunken ist oder sich wegen des Mordes an ihrem Ehemann auf der Flucht befindet. 50 Jahre später stirbt eine Witwe namens Eleanor Bennett an Krebs und hinterlässt ihren beiden entfremdeten Kindern Byron (Ashley Thomas) und Benny (Adrienne Warren) einen USB-Stick, auf dem sie ihre Flucht aus der Karibik nach Amerika beschreibt. Diese Geschichten versetzen sie in Schock und stellen alles in Frage, was sie über ihre Familiengeschichte zu wissen glaubten.

Es ist ein Familiendrama, welches sich um einen Mordfall über mehrere Jahre dreht.

Turman wird Charles Mitch spielen, einen erfolgreichen Anwalt in Newport Beach, Kalifornien, dessen oberste Priorität es ist, die letzten Wünsche seiner lieben Freundin und Klientin Eleanor Bennett zu erfüllen, nachdem sie ihren Kampf gegen den Krebs verloren hat. Er versucht hartnäckig, die Familie zusammenzuhalten und seine eigene Trauer zu verarbeiten.

Henry wird in der Nebenrolle Mabel Martin zu sehen sein. Bei dieser handelt es sich um eine renommierte Lebensmittelexpertin, die ein erfolgreiches und ruhiges Leben mit ihrem Sohn und ihren geliebten Eltern genießt.

Hinter dem Projekt steht Marissa Jo Cerar ("Women of the Movement").
Quelle: Deadline
Daniela S. - myFanbase
12.08.2022 14:10
Weitere News
Meistgelesen
Verpasst keine News und Updates