Gastdarstellerin verrät Ausstrahlungstermin für ihren Auftritt bei "Grey's Anatomy"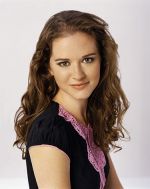 Sarah Drew
Schon länger ist bekannt, dass Sarah Drew noch einmal in ihre Rolle der April Kepner für die aktuelle Staffel von "Grey's Anatomy - Die jungen Ärzte" schlüpfen wird.

Drew postete nun ein Foto auf ihrem Instagram-Account (siehe unten) und verriet, wann genau sie in dem Krankenhausdrama von ABC ihren Auftritt haben wird: We have a date! I'm returning to @GreysABC Thursday, May 6 at 9|8c on ABC!

Am 6. Mai 2021 wird Episode #17.14 Look Up Child ausgestrahlt.

Sarah Drew ist ab dem 20. April 2021 in der Freeform-Serie "Cruel Summer" in einer Nebenrolle zu sehen.

Alles Weitere zu "Grey's Anatomy" findet ihr in unserem ausführlichen Serienbereich.
Externer Inhalt
An dieser Stelle ist Inhalt von einer anderen Website (z. B. YouTube, Twitter...) eingebunden. Beim Anzeigen werden deine Daten zu der entsprechenden Website übertragen.
Quelle: @thesarahdrew via Instagram
Daniela S. - myFanbase
17.04.2021 14:52
Weitere News
mehr News
Meistgelesen
Verpasst keine News und Updates