"Legends of Tomorrow" verliert Hauptdarstellerin vor Staffel 6 (Spoiler)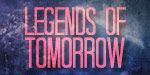 Gestern lief mit #5.14 Swan Thong das Staffelfinale von "Legends of Tomorrow" auf The CW. Dieses offenbarte, dass sich Fans für die bereits bestellte Staffel 6 von einer Hauptfigur verabschieden müssen.

Maisie Richardson-Sellers hatte ihren letzten Auftritt, denn sie wird sich fortan ihrer Karriere als aufstrebende Filmmacherin widmen. Die Schauspielerin hatte den Produzenten ihren Wunsch schon vor dieser Staffel mitgeteilt, die somit ein Jahr Zeit hatten, der Darstellerin ein würdiges Ende zu bereiten.

Richardson-Sellers hat in "Legends of Tomorrow" in jedem Fall eine bewegte Vergangenheit hinter sich. In Staffel 2 ist sie als Amaya neu zum Cast hinzugestoßen. Im Finale von Staffel 3 ist die Figur in ihre eigentiche Zeitlinie nach 1942 zurückgekehrt. Doch Richardson-Sellers selbst blieb an Bord und erhielt die neue Rolle der Charlie ab Staffel 4. Diese ist eine Gestaltenwandlerin und hat daher in der Gestalt von Amaya an den neuen Missionen teilgenommen. Im Staffelfinale nun hat sich Charlie entschieden, dass sie zu ihren Wurzeln zurückkehrt und wieder mit ihrer Punkband The Smell auftreten wird und zwar im London der 1970er Jahre.

Für weitere Informationen schaut in unseren ausführlichen "Legends of Tomorrow"-Serienbereich.
Externer Inhalt
An dieser Stelle ist Inhalt von einer anderen Website (z. B. YouTube, Twitter...) eingebunden. Beim Anzeigen werden deine Daten zu der entsprechenden Website übertragen.
Quelle: TVLine, Entertainment Weekly
Lena Donth - myFanbase
03.06.2020 11:13
Weitere News
mehr News
Meistgelesen
Verpasst keine News und Updates