The CW ordert Piloten zu "Kung Fu" und "The Republic of Sarah"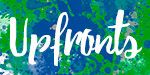 Bereits im November vergangenen Jahres wurde bekannt, dass Hit-Produzent Greg Berlanti eine Neuauflage von "Kung Fu" entwickelt. The CW hat dem Piloten jetzt grünes Licht für eine Bestellung erteilt. Eigentlich sollte das Projekt beim Sender FOX untergebracht werden, die bereits einen Pilot bestellt hatten, der letztlich nie produziert wurde.

Die Neuauflage von "Kung Fu" soll dabei weibliche Charaktere in den Vordergrund stellen. Es soll sich um eine chinesisch-amerikanische Frau drehen, die aufgrund einer Lebenskrise das College hingeschmissen hat und in ein Kloster in China gegangen ist. Dort hat sie verschiedene Kampftechniken erlernt, die sie anwendet, nachdem sie in die Staaten zurückgekehrt ist und feststellen musste, dass ihre Heimatstadt von Kriminalität und Korruption übermannt wurde. Darüber hinaus muss sie sich vor dem Mörder ihres Mentoren in Acht nehmen, der nun auch hinter ihr her ist.

Berlanti arbeitet wieder mit Martin Gero und Christina M. Kim (beide "Blindspot") zusammen.

Die zweite Pilotbestellung erhält das Projekt "The Republic of Sarah". Im vergangen März hatte CBS bereits einen Pilot mit Sarah Drew ("Grey's Anatomy - Die jungen Ärzte") bestellt, jedoch ging dieser nie in Serie. Das neue Drehbuch wurde jetzt von Jeffrey Paul King geschrieben.

Im Zentrum des Geschehens steht die Lehrerin Sarah Cooper, die aktiv wird, als ihre kleine Heimatstadt durch das Wirken einer gierigen Minengesellschaft mit der Zerstörung bedroht wird. Sarah wird schon bald auf ein altes Gesetz aufmerksam, das es der Stadt erlaubt, ihre Unabhängigkeit von den USA zu erklären. Allerdings sind weder die Stadtbewohner noch Sarah darauf vorbereitet, eine eigene Nation zu sein.

In unserer ausführlichen Upfronts-Kolumne halten wir euch über die Pilot- und Serienbestellungen auf dem Laufenden.

Quelle: Deadline
Daniela S. - myFanbase
31.01.2020 11:22
Weitere News
Meistgelesen
Verpasst keine News und Updates