Absolviert Liza Well einen Gastauftritt in der dritten Staffel von "The Marvelous Mrs. Maisel"?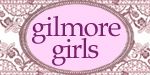 Könnte es sein, dass es bald zu einer Reunion zwischen Amy Sherman-Palladino und Liza Weil kommen wird? Wenn es nach TVLine geht, ja. Das Magazin hat in Erfahrung gebracht, dass die ehemalige "Gilmore Girls"-Darstellerin in der kommenden dritten Staffel von "The Marvelous Mrs. Maisel" einen Gastauftritt absolvieren soll.

Anfang des Jahres hatte Sherman-Palladio in einem Interview mit der New York Post eine Andeutung gemacht und keine weiteren Einzelheiten verraten. Amazon wollte sich zu dem Casting Weils nicht äußern.

Aktuell steht Liza Weil für die sechste und finale Staffel von "How to Get Away with Murder" vor der Kamera, die im September bei ABC an den Start geht.

Externer Inhalt
An dieser Stelle ist Inhalt von einer anderen Website (z. B. YouTube, Twitter...) eingebunden. Beim Anzeigen werden deine Daten zu der entsprechenden Website übertragen.
Quelle: TVLine
Daniela S. - myFanbase
23.08.2019 07:50
Weitere News
mehr News
Meistgelesen
Verpasst keine News und Updates