Ein Neuzugang und zwei Beförderungen für sechste Staffel von "Fear the Walking Dead"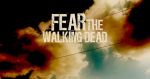 Für die kommende sechste Staffel von AMCs "Fear the Walking Dead" gibt es einige Neuerungen im Hauptcast der Serie, meldet Deadline.

Zoe Colletti wird ab der sechsten Staffel als neue Hauptrolle zu sehen sein. Details werden wie immer unter Verschluss gehalten. Bekannt ist jedoch, dass die Rolle "groß sein wird" und sich im Laufe der Staffel "entfalten" wird.

Schon länger dabei sind Mo Collins als Sarah und Colby Hollman als Mo. Sarah traf Morgan (Lennie James) an einer Raststätte. Sie schloss sich mit ihrem Bruder Wes der Gruppe an, jedoch wollte dieser zunächst keine Hilfe annehmen.

Wann die sechste Staffel von "Fear the Walking Dead" bei AMC an den Start geht, ist noch nicht bekannt.
Externer Inhalt
An dieser Stelle ist Inhalt von einer anderen Website (z. B. YouTube, Twitter...) eingebunden. Beim Anzeigen werden deine Daten zu der entsprechenden Website übertragen.
Quelle: Deadline
Daniela S. - myFanbase
21.12.2019 08:36
Weitere News
mehr News
Meistgelesen
Verpasst keine News und Updates