"Fear the Walking Dead" verpflichtet Garret Dillahunt für Staffel 4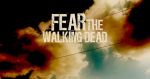 Vor rund einem Monat ging die dritte Staffel der Spin-Off-Serie "Fear the Walking Dead" zu Ende. Bis zum Start der vierten Staffel dauert es zwar noch etwas, doch ein erster neuer Hauptdarsteller wurde jetzt schon gecastet.

Laut TVLine wird Schauspieler Garret Dillahunt eine der neuen Hauptrollen der Serie übernehmen. Details zur Rolle werden allerdings noch unter Verschluss gehalten.

Falls ihr euch noch einmal in Erinnerung rufen wollt, was in der dritten Staffel von "Fear the Walking Dead" passiert ist, werft einen Blick in unsere Episodenbeschreibungen und unsere Reviews.
Externer Inhalt
An dieser Stelle ist Inhalt von einer anderen Website (z. B. YouTube, Twitter...) eingebunden. Beim Anzeigen werden deine Daten zu der entsprechenden Website übertragen.
Quelle: TVLine
Daniela S. - myFanbase
15.11.2017 12:50
Weitere News
mehr News
Meistgelesen
Verpasst keine News und Updates