Rachel Miner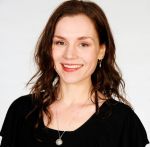 Rachel Miner, die am 29. Juli 1980 in New York geboren wurde, stammt aus einer echten Showbusiness-Familie. Ihr Vater Peter Miner ist Produzent und Regisseur, ihre Mutter arbeitet als Autorin und Regisseurin am Theater. Auch ihr Großvater Worthington Miner war Produzent, Regisseur und Drehbuchautor, während ihre Großmutter Frances Fuller Schauspielerin war.

So verwundert es nicht, dass Rachel schon früh den Entschluss fasste, Schauspielerin zu werden. Mit acht Jahren nahm sie Schauspielunterricht und erhielt mit neun Jahren einen Agenten.

Von 1990 bis 1995 spielte sie eine Rolle in der erfolgreichen Soap-Opera "Springfield Story" und wurde mit zwei Young Artist Awards ausgezeichnet. Danach absolvierte sie einen Gastauftritt in "Sex And The City" und war in sieben Episoden der britischen Serie "NY-LON" zu sehen. Auch in "Bones - Die Knochenjägerin", "Medium" und "C.S.I." hatte sie Gastauftritte. In der Serie "Californication" spielt sie die Rolle der freizügigen Sekretärin Dani.

Neben ihrer Karriere vor der Kamera tritt sie auch am Broadway auf und war schon in einigen Musikvideos zu sehen.

1998 heiratete sie den ehemaligen Kinderstar Macaulay Culkin ("Kevin - Allein zu Haus"), doch die Ehe wurde bereits zwei Jahre später wieder geschieden.

Maret Hosemann - myFanbase
Ausgewählte Filmographie (Schauspieler)
2011
Everyone Wants the Kush als Roxy
Originaltitel: Everyone Wants the Kush
2010
Thicker als Dagmar
Originaltitel: Thicker
2010
Dark as Day
Originaltitel: Dark as Day
2010
Hoouse of Good and Evil als Maggie Conley
Originaltitel: Hoouse of Good and Evil
2010
Cross als Poison
Originaltitel: Cross
2010
51 als Sgt. Hannah
Originaltitel: 51
2010
Life of Lemon als Esther
Originaltitel: Life of Lemon
2010
Cold Case - Kein Opfer ist je vergessen (TV) als Anna Coulson (2008 und 2010)
Originaltitel: Cold Case (#7.15 Two Weddings) (TV)
2009 - 2010
Supernatural (TV) als Meg
Originaltitel: Supernatural (TV)
2009
Life (TV) als Squeaky Uhry
Originaltitel: Life (#2.11 Canyon Flowers) (TV)
2009
Truckstop als Vicki
Originaltitel: Truckstop
2009
CSI: Miami (TV) als Tammy Witten
Originaltitel: CSI: Miami (#7.15 Presumed Guilty) (TV)
2009
Butterfly Effect 3 - Die Offenbarung als Jenna Reide
Originaltitel: The Butterfly Effect 3: Revelations
2008
Hide als Betty
Originaltitel: Hide
2008
Fear Itself (TV) als Chelsea
Originaltitel: Fear Itself (#1.01 The Sacrifice) (TV)
2008
The Cleaner (TV) als Sarah
Originaltitel: The Cleaner (TV)
2007
Cult als Mindy
Originaltitel: Cult
2007
October Road (#1.02 ???) (TV) als Darcy
Originaltitel: October Road (TV)
2007
The Memory Thief als Mira
Originaltitel: The Memory Thief
2007
Californication (TV) als Dani
Originaltitel: Californication (TV)
2005 - 2006
Medium - Nichts bleibt verborgen (TV) als Leah, Emilia Purcell
Originaltitel: Medium
2006
CSI: Den Tätern auf der Spur (TV) als Valerie Whitehall
Originaltitel: C.S.I.
2006
Black Dahlia als Martha Linscott
Originaltitel: Black Dahlia
2006
Without a Trace - Spurlos verschwunden (TV) als Julia Martique
Originaltitel: Without a Trace
2006
Penny Dreadful - Per Anhalter in den Tod als Penny Deerborn
Originaltitel: Penny Dreadful
2005
Guy in Row Five als Jade
Originaltitel: Guy in Row Five
2005
Man of God als Karen Cohen
Originaltitel: Man of God
2005
Little Athens als Allison
Originaltitel: Little Athens
2005
Circadian Rhythm als Sarah
Originaltitel: Circadian Rhythm
2005
Bones - Die Knochenjägerin (#1.08 Das Mädchen im Kühlschrank) (TV) als Mary Costello
Originaltitel: Bones
2004
NY-LON als Astrid
Originaltitel: NY-LON
2001
Bully als Lisa Connelly
Originaltitel: Bully
1999
Joe the King als Patty
Originaltitel: Joe the King
1999
Sex and the City (#2.17 Mädchen gegen Frauen) (TV) als Laurel
Originaltitel: Sex and the City
1990 - 1995
Springfield Story (TV) als Michelle Bert Bauer
Originaltitel: Guiding Light
1990
Alice als Alice
Originaltitel: Alice
Steckbrief
| | | |
| --- | --- | --- |
| Geburtstag | | 29.07.1980 |
| Geburtsort | | New York City, New York |
Bereiche
Aktuelle Kommentare
Verpasst keine News und Updates