Marvel Cinematic Universe - Die Filme
Phase 5
Während in den ersten drei Phasen des Marvel Cinematic Universe noch die Kinofilme die Kernstücke waren, ergänzen sich ab Phase 4 die Kinofilme und Serien im Marvel-Universum. Hier findet Teaser zu allen bisher angekündigten Filmen und Rezensionen der bereits veröffentlichten Kinostreifen.

Zu den Kinofilmen der Phasen 1 bis 3 des Marvel Cinematic Universe
Zu den Kinofilmen der Phase 4 des Marvel Cinematic Universe
Zu den Serien der Phase 5 des Marvel Cinematic Universe
Zu den Kinofilmen der Phase 6 des Marvel Cinematic Universe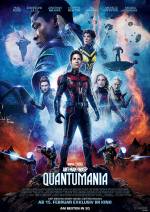 Ant-Man and the Wasp: Quantumania
© Marvel
Ant-Man and the Wasp: Quantumania
D-Start: 15. Februar 2023

Scott Lang und Hope Van Dyne erkunden gemeinsam mit Hank Pym und Janet Van Dyne das Quantenreich und stoßen dabei auf neue Kreaturen, die das sprengen, was sie bislang für möglich hielten.

Zur Rezension von "Ant-Man and the Wasp: Quantumania"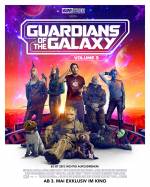 Guardians of the Galaxy Vol. 3
© Marvel
Guardians of the Galaxy Vol. 3
D-Start: 3. Mai 2023

Peter Quill trauert immer noch um Gamora, doch es ist keine Zeit mehr für Trauer, denn das Universum sowie einer der ihren muss geschützt werden. Doch scheitert die neue Mission, sind die Guardians vielleicht nie mehr die, die sie mal waren.

The Marvels
D-Start: 08. November 2023

Captain Marvel kehrt zurück, diesmal mit Unterstützung von Ms. Marvel Kamala Khan und Monica Rambeau.

Partnerlinks zu
Captain America: New World Order
D-Start: 22. Mai 2024

Sam Wilson wird erstmals in einem großen Kinofilm als neuer Captain America zu sehen sein.

Thunderbolts
D-Start: Juli 2024

Im Abschluss von Phase 5 wartet ein neues Team von Helden auf die Zuschauer*innen.

Blade
D-Start: 4. September 2024

Mahershala Ali schlüpft in die Rolle des Vampirjägers Blade, der selbst ein halber Vampir ist.

Lena Donth - myFanbase

Meistgelesen
Aktuelle Kommentare
Verpasst keine News und Updates