Fox gibt Serienorder zu Lee Daniels' "Our Kind of People"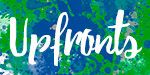 Fox hat eine Serienorder für die Season 2021/2022 aufgegeben. Laut TVLine handelt es sich dabei um "Our Kind of People".

Bei dem Format handelt es um ein Multigenerationen-Drama, das die Leben einer afroamerikanischen Familie der Oberklasse beleuchtet. Die Familiendynastie aus Chicago droht auseinander zu reißen, als ein dunkles Geheimnis ans Licht kommt.

Als Serienmacherin fungiert Karin Gist. Lee Daniels ("Empire") wird als Produzent agieren.
Quelle: TVLine
Daniela S. - myFanbase
29.03.2021 20:50
Weitere News
Meistgelesen
Verpasst keine News und Updates