"Game of Thrones"-Star Jacob Anderson in Trailer für Staffel 13 von "Doctor Who" zu sehen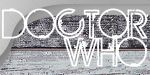 Am Sonntagabend, 25. Juli 2021, war bei der Comic-Con@Home ein aufgezeichnetes Video für die 13. Staffel der Serie "Doctor Who" zu sehen. Einen Starttermin gibt es aktuell zwar noch nicht, da die Dreharbeiten noch laufen, jedoch ist im Trailer der aus "Game of Thrones" bekannte Jacob Anderson zu sehen (siehe unten). Details zu seiner Rolle sind allerdings noch nicht bekannt.

Anderson spielte in der HBO-Eposserie Grauer Wurm.

Alles Weitere zu "Doctor Who" findet ihr bei unseren Serien A bis Z.
Externer Inhalt
An dieser Stelle ist Inhalt von einer anderen Website (z. B. YouTube, Twitter...) eingebunden. Beim Anzeigen werden deine Daten zu der entsprechenden Website übertragen.
Quelle: TVLine
Daniela S. - myFanbase
27.07.2021 14:19
Weitere News
mehr News
Meistgelesen
Verpasst keine News und Updates