"Sex and the City"-Revival gibt vage Castings bekannt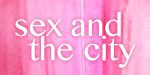 Vor einiger Zeit hat der Streamingdienst HBO Max ein "Sex and the City"-Revival mit dem Titel "...And Just Like That" bestellt. Dieses wird sechs Episoden umfassen, jedoch ohne Kim Cattrall und Chris Noth auskommen müssen. Laut TVLine gab man nun aber vage Castings bekannt.

Da man die beiden kompensieren und zeigen möchte, dass man Diversity ernst nimmt, werden drei Darsteller*in dem Hauptcast angehören, die farbig sein werden.

Man wolle nicht nur weiße Drehbuchautor*innen und keine nur weiße Besetzung haben. Stattdessen wolle man im Revival das heutige New York und seine Veränderungen zeigen.

HBO wollte dazu allerdings keine Stellung beziehen.

Alles Weitere zum "Sex and the City"-Revival erfahrt ihr in unseren Spoilern.
Externer Inhalt
An dieser Stelle ist Inhalt von einer anderen Website (z. B. YouTube, Twitter...) eingebunden. Beim Anzeigen werden deine Daten zu der entsprechenden Website übertragen.
Quelle: TVLine
Daniela S. - myFanbase
03.05.2021 22:37
Weitere News
mehr News
Meistgelesen
Verpasst keine News und Updates