Staffel 13 von "Doctor Who" castet John Bishop (Spoiler)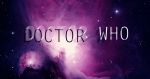 Doctor Who
Beim gestrigen 70-minütigen "Doctor Who"-Special "Revolution of the Daleks" konnte man einen Blick auf einen neuen Charakter erhaschen: Dan.

TVLine zufolge wird dieser von Comedian John Bishop verkörpert. Dan tauchte in den letzten Minuten des Specials auf und wird in Staffel 13 zu sehen sein. Er wird mit dem Doctor und Yaz (Jodie Whittaker und Mandip Gill) zu tun haben und schon bald merken, dass es mehrere Universen gibt, als ihm bis dato bekannt ist.

Showrunner Chris Chibnall sagte aus, dass es Zeit sei ein neues Kapitel aufzuschlagen und dass sie den Charakter Dan speziell für Bishop geschrieben haben. Zudem habe man schon vor der Pandemie Gespräche mit ihm geführt und musste das Casting lange geheim halten.

BBC America hat einen Trailer zum Ausschnitt mit John Bishop veröffentlicht (siehe unten).

Staffel 13 von "Doctor Who" wird im Laufe des Jahres ausgestrahlt.
Externer Inhalt
An dieser Stelle ist Inhalt von einer anderen Website (z. B. YouTube, Twitter...) eingebunden. Beim Anzeigen werden deine Daten zu der entsprechenden Website übertragen.
Quelle: TVLine
Daniela S. - myFanbase
02.01.2021 01:51
Weitere News
Meistgelesen
Verpasst keine News und Updates