"Fear the Walking Dead" enthüllt Starttermin für Staffel 6 (Update)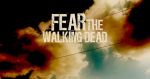 Lange mussten sich die Fans von "Fear the Walking Dead" auf einen Starttermin für die sechste Staffel gedulden; allerdings hat das Warten bald ein Ende. Im Zuge der Comic-Con@Home wurde nun ein Termin bekannt gegeben.

Die sechste Staffel des "The Walking Dead"-Ablegers startet am Sonntag, dem 11. Oktober 20200, auf AMC. Ob Amazon in Deutschland einen Tag später nachzieht, steht noch nicht fest.

Auf dem YouTube Channel zur Comic-Con@Home könnt ihr euch das Panel von "Fear the Walking Dead" ansehen.

Alles Weitere findet ihr in unserem ausführlichen Serienbereich.

Update: Im Rahmen der Comic-Con wurde auch ein Trailer veröffentlicht, den wir euch unten beigefügt haben.
Externer Inhalt
An dieser Stelle ist Inhalt von einer anderen Website (z. B. YouTube, Twitter...) eingebunden. Beim Anzeigen werden deine Daten zu der entsprechenden Website übertragen.
Quelle: TVLine, @FearTWD via Twitter
Daniela S. - myFanbase
26.07.2020 16:28
Weitere News
mehr News
Meistgelesen
Verpasst keine News und Updates