Fox-Neustart "Our Kind of People" sichert sich Joe Morton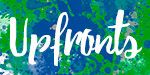 Der US-Sender Fox hat vor kurzem eine Serienorder zu "Our Kind of People aufgegeben. Laut Deadline ist darin auch Joe Morton darin zu sehen.

Bei dem Format handelt es um ein Multigenerationen-Drama, das die Leben einer afroamerikanischen Familie der Oberklasse beleuchtet. Die Familiendynastie aus Chicago droht auseinander zu reißen, als ein dunkles Geheimnis ans Licht kommt.

Morton wird Teddy Franklin spielen, Leahs (LaToya Luckett) Vater, der "glatt wie Butter, klug wie eine Peitsche" ist. Er wurde in Geld geboren und baute das Sanitärunternehmen seiner Familie zu einer der größten Holdinggesellschaften der Welt aus. Er erlangte seinen gegenwärtigen Reichtum und Status, indem er rabiater und manipulativer war als jeder andere im Geschäft. Als Leah sich ihn für den spottbiligen Aufkauf von Immobilien von Schwarzen zur Brust nimmt, hat er keine Entschuldigung zu machen und erinnert sie daran, woher ihr aktueller Reichtum und ihr Privileg kamen. Er hat eine geheime Verbindung zu Angelas (Yaya DaCosta) Vergangenheit, die bald ans Licht kommen könnte.

Als Serienmacherin fungiert Karin Gist und als Produzent Lee Daniels ("Empire").

Morton hatte Rollen in "Eureka - Die geheime Stadt", "Scandal" und "God Friended Me".
Quelle: Deadline
Daniela S. - myFanbase
11.06.2021 01:19
Weitere News
Meistgelesen
Verpasst keine News und Updates