Murray Bartlett und weitere schließen sich HBOs "The Last Of Us" an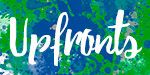 Schon länger ist bekannt, dass beim US-Kabelsender HBO eine Adaption des beliebten Videospiels "The Last Of Us" entstehen soll. Laut Deadline wurden nun drei weitere Darsteller gecastet. Bei denen handelt es sich um Murray Bartlett, Jeffrey Pierce und Con O'Neill.

Die Adaption stammt von "Chernobyl"-Schöpfer Craig Mazin und erzählt die Geschichte von Joel, der angeheuert wird, die 14-jährige Ellie aus einer beklemmenden Quarantänezone zu schmuggeln. Was sich zunächst nach einem harmlosen Job anhört, wird schnell zu einem heftigen Abenteuer des Überlebens.

Bartlett, der bereits im Videospiel Tommy seine Stimme geliehen hat, wird als Frank auftreten. Pierce wird den Rebell Perry auftreten und O'Neill mimt den Überlebenskünstler Bill.

Bartlett hatte eine Nebenrolle in "Marvel's Iron Fist" sowie eine Gastrolle in der fünften Staffel von "Nashville".
Quelle: Deadline
Daniela S. - myFanbase
15.07.2021 23:42
Weitere News
Meistgelesen
Verpasst keine News und Updates